Finance
Frontpage
Chaka closes $1.5m pre-seed investment, eyes opportunities in Ghana, West Africa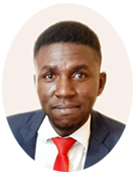 A graduate of Economics and Statistics from the University of Benin. An experienced researcher and business writer in the print and digital media industry, having worked as a Research Analyst at Nairametrics, Voidant Broadcasting Ltd, Entrepreneurs.ng, and currently a Market and Finance Writer at Business a.m. For stories, press releases, exclusive events, call +2347052803696 or send a mail to abuedec@gmail.com.
July 20, 2021793 views0 comments
Barely a month after Chaka, Nigeria's online investment and securities trading platform, obtained an operating licence as a digital sub-broker from the Securities and Exchange Commission (SEC), the company, in a strategic drive for expansion says it has closed its $1.5 million pre-seed round to power digital investments for individuals and businesses. The pre-seed round was led by Breyer Capital, while 4DX Ventures, Golden Palm Investments, Future Africa, Seedstars, and Musha Ventures participated in the pre-seed investment.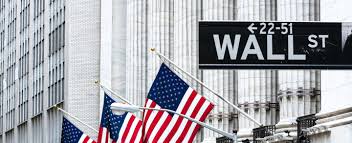 Chaka, launched in 2019, aims to create opportunities for Nigerians to invest in dollar assets and at the same time allow foreigners to invest in Nigerian assets and thus, give Nigerians access to more than 10,000 stocks and ETFs trading on local and foreign capital markets.
Tosin Osibodu, chief executive officer, Chaka, while commenting on the investment, said the company will use its pre-seed investment to enlarge its footprints into other West African markets such as Ghana, while it further pushes for partnerships with major financial institutions including some central banks as it continues improving its technology and services.
"As we advance, I think something that we're just very focused on is how do we continually reduce access barriers, and we are proud of the initiatives that we've brought and are to come. Watch this space for more partnerships, even with apex institutions in our markets as well," Osibodu said.
Also, Jim Breyer of Breyer Capital, commenting on the investment said, "We are proud to combine efforts with a company that is levelling the investment playing field for Nigerians [and Africans at large]. We're confident in the value Chaka provides through its digital tools, and we look forward to playing our part in supporting Chaka's team on their mission to drive borderless investments in Africa."
Chaka's local assets are registered with the Nigerian Exchange Group (NGX), Central Securities Clearing System (CSCS) and regulated by the Securities Exchange Commission of Nigeria (SEC) while the dollar assets, on the other hand, are regulated by the U.S. FINRA and the U.S. SEC. However, in April 2021, Nigeria's SEC, which is the capital market regulatory body issued a circular declaring the investment and trading activities of some of the digital investment platforms domiciled in Nigeria as illegal.
Thus, for SEC, the bottom line was to bring the activities of these platforms under its purview as part of its efforts to safeguard the investing public. Although Osibodu, Chaka's helmsman, claims the company had always engaged the SEC since the company was formed in 2019, it did not seem that way last December when the regulator singled out the two-year-old company for "selling and advertising stocks", though it is confirmed that Chaka partners with Citi Investment Capital in Nigeria and DriveWealth LLC in the U.S. to issue stocks and securities.
"When we launched, we kept SEC in the loop. But now, over the last six months, we've engaged with them, showed them our business models, the benefits, the markets. Now we're proud to have SEC's first fintech license. We believe that the most important thing is that the market has clarity and understands the regulations required to be registered. And we're thrilled to have broken new ground and cleared up what it takes to be able to offer services in the market," Osibodu said.