Commodities
Earnings
China's huge demand for soybean keeps commodity on three-months high in global markets
October 10, 2019754 views0 comments
By Kenneth Afor
As uncertainty looms in finding a headway on trade negotiations between the United States and China, Chinese soybean buyers and consumers are not relenting as more soybean is been exported from the US into China for consumption and other uses.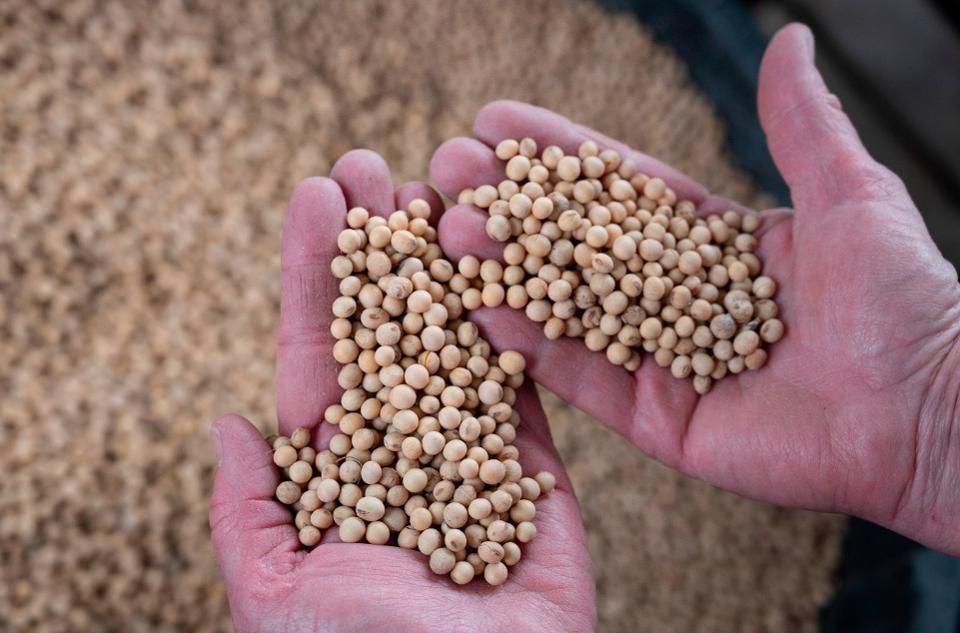 In August alone, about 19.5 million tonnes of soybeans were shipped to China from the US.
This huge demand has significantly aided the commodity futures in the global market to be at their best levels since mid-July with added help by the winter weather which has positively impacted the US Midwest and the new US government data showing a new high in export inspections for the trading year.
Also, farmers in the US are optimistic that with the scheduled US-China trade negotiation on Thursday in Washington an agreement could be reached by both countries to resume soybean export into China but market analysts differ on that.
November soybean futures rose $0.09, or 0.98 percent, to $9.295 per bushel on Wednesday on the Chicago Board of Trade (CBoT). Year-to-date, soybean prices are up 4 percent.
In other agricultural commodities, November corn futures added $0.01, or 0.25 percent, to $3.9675 per pound. November wheat futures dipped $0.005, or 0.1 percent, to $4.9975 a bushel. December orange juice futures shed $0.005, or 0.49 percent, to $1.018 a pound.
According to the US Department of Agriculture (USDA), the number of soybeans inspected for export in the week ending October totalled 1.039 metric tons, up 5.4 percent from the previous week. For the marketing year that started September 1, total export inspections have surpassed four million metric tonnes, an increase of 17.1 percent from the same time a year ago. Also, inspections have topped the USDA's 11.7 percent estimate.
Similarly, data released by the United States Department of Agriculture (USDA) shows that the top markets for soybean export inspections were China (139,668 metric tonnes), Mexico (138,213 metric tonnes), and The Netherlands (121,414 metric tonnes).
However, as the winter weather sets to unleash its havoc on most US crops in the northern and western areas of the region it could lead to delayed harvest in the regions but could help to support near-term prices as soybean futures are gaining technical support at its 200-day moving average.
Analysts are of the opinion that the scheduled trade negotiations might not yield significant result due to the fact that the US government has blacklisted some Chinese companies and China wants to remove state subsidies and industrial policy from the bargaining table.