Finance
C&I Leasing boosts IOC partnership with acquisition of two new vessels
October 2, 20181.2K views0 comments
C&I Leasing Plc is fast warming up to the heart of international oil companies (IOC) as it continues employing strategic expansion activities for improved profit and efficient service delivery, latest of which is the acquisition of two brand new 2018 'ASD 2913 Tugboats.
According to the leasing firm, the Tugboats have been name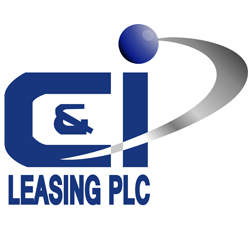 d 'MV Chidiebube' and 'MV Folashade' with SIFAX MARINE LIMITED under the SIFAX C&I MARINE LIMITED joint venture arrangement.
"The boats will be immediately deployed for a long-term contract with Nigerian Liquefied Natural Gas Company (NLNG)," the company said Friday in a statement filed with the Nigerian Stock Exchange.
C&I Leasing Plc, a business service conglomerate had in July 2018 concluded the buyout of a 27.5 percent minority stake in C&I Petrotech Marine Ltd- the company's marine business subsidiary, and in the process took over complete ownership of six vessels presently deployed in a long-term contract with Shell Petroleum Development Company of Nigeria (SPDC).
The acquisition of these new vessels in addition to the buyout transaction of C&I Petrotech Marine Plc is evident of C&I Leasing's commitment to expanding its marine business and service delivery in this segment which it entered in 2010.
Andrew Otike-Odibi the managing director of the company whilst commenting on the new acquisition noted that C&I Leasing Plc is committed to becoming the most preferred marine partner for the IOCs in Nigeria.
"We will continue to follow through on all that needs to be done to meet their needs. These new vessels have been built to specification for the assignment ahead and we are confident that they will deliver even beyond expectation.
With every new contract and acquisition, we are careful to take learning from the past and improve continuously to serve our clients better. We are sure that they will be very pleased with MV Chidiebube and MV Folashade," Otike-Odibi said.