Frontpage
Coca-Cola HBC eyes growth in 2018 on Nigeria, Russia return, proposes €0.54 dividend
Ajose Sehindemi is Businessamlive Reporter.
You can contact him on ajose.sehindemi@businessamlive.com with stories and commentary.
February 14, 20181.6K views0 comments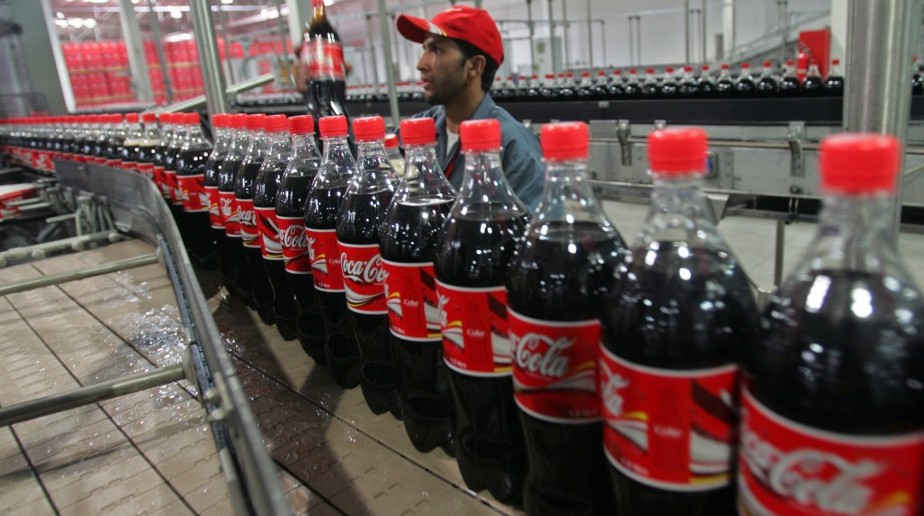 ---
Difficult situations in Nigeria and Russia markets softened solid growth for Coca-Cola HBC, leading bottler of the Coca-Cola brand in 2017 financial year, but improvements in both markets are expected to lead to growth in the 2018 financial year.
Organic sales for the Coca-Cola bottler jumped six percent as volumes grew by two percent, according to the full year 2017 results released on Wednesday by the company.
On the back of the results, the company's board proposed a €0.54 dividend per share, a 23 percent increase on the 2016 dividend full year change.
The company also delivered good EBIT margin expansion in the 12 months, up 1.2 percent, even as it increased marketing spend. Net profits jumped 24 percent on a reported basis.
There were volume declines in Russia and Nigeria as the markets continued to suffer macroeconomic challenges, including a depreciation of the Nigerian naira that saw Coca-Cola Hellenic Bottling Company (CCHBC) raise prices in the country three times in the year.
However, CCHBC said 2018 would perform better for both markets as they return to volume growth and Nigeria's economy stabilises.
---
---
Russia, which posted Q4 volumes growth, is preparing to host the FIFA World Cup this summer, with CCHBC planning a number of activations.
Commenting on his first set of results as CCHBC chief executive, Zoran Bogdanovic said: "I am fortunate to have taken over a business performing well and with a clear strategic direction. 2017 was an exceptional year for us, and we are delighted to have delivered strong growth in volume, revenue, and margin, overall demonstrating significant progress towards our 2020 objectives."
Bogdanovic, who was appointed CEO in December following the death of Dimitris Lois, said: "We are excited about the year ahead, which has a particularly strong pipeline of product innovation and commercial activity around our route to market and in-store execution. There is good momentum in the business and a determination to build on our success. We are confident that 2018 will be another successful year."
Highlights of the results showed that "2017 was another year of significant progress towards our 2020 strategic objectives as good balance of volume and price/mix growth drove net sales revenue up 5.9 percent on an FX-neutral basis; reported net sales revenue increased by 4.9 percent.
" FX-neutral revenue per case improved in all segments, up 3.6 percent overall ˗ acceleration compared to 2016 driven by price increases taken in the emerging segment and better package and category mix across the business. Volume increased by 2.2 percent, with growth in all segments, good momentum in Emerging and Developing segment countries except for Nigeria and Russia, which delivered marginally lower volumes in challenging environments.
"Growth in both Sparkling and Still drinks. Comparable EBIT up 20.0 percent to €621.0 million; comparable EBIT margin up 120 basis points to 9.5 percent; reported margin up 90 basis points to 9.0 percent, benefits of revenue growth management initiatives including price increases, carefully managed input costs and a marginally positive foreign exchange impact and marketing spend up 10 basis points as percentage of revenue to invest in future growth ˗
"Operating leverage drove a 30 basis-point reduction in comparable operating expenses as a percentage of net sales revenue. Free cash flow was €425.9 million; higher operating cash flow was offset by a €46 million increase in investments in revenue-generating assets as planned.
Coca-Cola HBC is a leading bottler of The Coca-Cola Company with an annual sales volume of more than 2 billion unit cases. It has a broad geographic footprint with operations in 28 countries serving a population of approximately 595 million people. Coca-Cola HBC offers a diverse range of primarily non-alcoholic ready to drink beverages in the sparkling, juice, water, sport, energy, tea and coffee categories.