By Zainab Iwayemi
Tops risk management agenda
Following a contraction in the global economy and rising unemployment, credit risk has moved to the top of the risk management agenda, thereby reaching 20 percent, a sharp increase from just 3 percent in 2018, the Deloitte &Touche biennial survey on the state of risk management in the financial services industry globally has shown.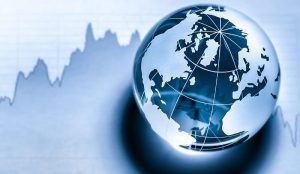 The survey, in its twelfth edition, was conducted between March and September 2020 whilst putting into consideration the views of contract research organisations(CROs), or their equivalents, and focused on 57 financial services institutions around the world, representing a total of $27.2 trillion in aggregate assets.
According to the survey, the chief risk officers in all of the institutions, reportedly increased in 2020 from 95 percent in 2018 and 86 percent in 2010.
The survey further showed that cyber risk emerged the second most highly rated risk, with 30 percent of respondents saying cyber security is one of the three risks that would increase the most in importance for their institutions over the next two years.
Also, 61 percent of respondents, considered their institutions to be very effective at managing cybersecurity risk, and 87 percent said that improving their ability to manage cybersecurity risk will be very high priority over the next two years.
In addition, while 91 percent of respondents said that they have a single individual specifically accountable for cyber risk, 89 percent said they have a single individual for information security, and 87 percent said they have a single individual accountable for compliance. Meanwhile, only 78 percent said they have a single individual accountable for credit.
Similarly, 84 percent of the institutions reported having an enterprise-wide, risk management programme in place, similar to the percentage in the previous edition of the Global Risk Management Survey, with an additional 11 percent saying they are currently implementing one. In 2010, only 52 percent had an Environmental Resource Management (ERM) programme in place.
Speaking on the report of the survey, J.H. Caldwell, a partner with Deloitte Risk & Financial Advisory, Deloitte &Touche LLP, and the principal author of the survey said, "Financial institutions are seeing more risk from more sources than ever before".
Meanwhile, an explanatory noteissued with the report defines credit risk management as the practice of mitigating losses by understanding which potential clients may come at too high a risk and above an institution's pre-identified risk tolerance at any given time.