Frontpage
Markets
Cryptocurrency down on sell-offs as analysts predict bitcoin's crash to $20k
June 9, 2021623 views0 comments
By Charles Abuede
Countries begin adoption as legal tender
After last month's routing which left the cryptocurrency market,
crypto signals
  awash, sell-offs in the digital money reared their head in the scheme of things as the market capitalisation of bitcoin and other virtual currencies have begun to deplete unexpectedly.
Although major market factors driving the decline are believed to be the recent tweet by Elon Musk, founder and CEO of Tesla, and the hawkish actions taken by major central banks around the world.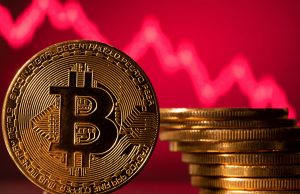 It could be another month of mixed expectations for cryptocurrency traders as the continued fall in bitcoin, the largest and widely traded crypto asset, could be a precursor of more pain to come. Thus, strategists watching the performance and sell-offs in cryptocurrencies have hinted that more weakness in the price of the digital currency may bring it into the $20,000 zone as a downside target.
According to Edward Moya, senior market analyst and strategist with Oanda Corporations,  "the largest cryptocurrency is dangerously approaching the $30,000 level amid growing regulatory fears in the U.S., and a break of $30,000 could see a tremendous amount of momentum selling."
Meanwhile, the currency has depreciated in its value by about $30,000 from its April 2021 record, roiled by a statement by the Tesla boss over the amount of energy required to mine the coin as well as a renewed regulatory crackdown by some countries of the world.
Although some faithful supporters of the coin have continued to express confidence in the long-term outlook of the currency irrespective of the current rally, Rich Ross, Evercore technical strategist, and Michael Purves,  Tallbacken Capital Advisors, have both flagged the $20,000 mark as a potential key level if the virtual currency breaks much lower than it is currently.
How much lower can it go? The most obvious answer continues to be a complete retracement of the breakout from $20,000; in other words, back to $20,000."
Growing optimism about the virtual asset and its prospective appreciation is still in place as Mastercard Inc., Bank of New York Mellon Corp. and other firms got moved to make it easier for customers to use or invest in cryptocurrencies, fueling the mainstream resurgence that took Bitcoin from about $29,000 at the end of last year to as high as almost $65,000 in April.
In the light of that, President Nayib Bukele of El Salvador on Monday disclosed the country will adopt Bitcoin as a legal tender.