Frontpage
Markets
DangCem, Honyflour, FBNHolding drive rally on NGX as share prices rise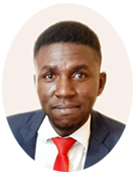 A graduate of Economics and Statistics from the University of Benin. An experienced researcher and business writer in the print and digital media industry, having worked as a Research Analyst at Nairametrics, Voidant Broadcasting Ltd, Entrepreneurs.ng, and currently a Market and Finance Writer at Business a.m. For stories, press releases, exclusive events, call +2347052803696 or send a mail to abuedec@gmail.com.
August 18, 2021447 views0 comments
Buy sentiments pervaded the local bourse on Tuesday as market investors began repricing risk on equity assets given the latest moderations in inflation numbers.
Investors took profit of as much as N23.4 billion as price uptick in Honeywell Flour (+9.8%), Dangote Cement (+3.3%), and First Bank Holding (+0.7%) strengthened a bullish performance on the local bourse as the All-Share index rose by 0.11 percent to 39,550.36 points. As a result, the market year to date loss improved to -1.8 percent while market capitalisation rose to N20.60 trillion from N20.58 trillion.
However, the level of trading activity was mixed as total volume traded declined by 21.6 percent to 110.8 million units, while total value traded rose by 88.5 percent to N3.1 billion. The most-traded securities on Tuesday by volume were Transnational Corporation (11.9m units), First Bank Holding (11.1m units), and Oando Plc (7.3m units), while Nestle Plc (N2.2 billion), Dangote Cement (N145.0 million), and Guaranty Trust Holding Company (N134.8 million) led the chart of the most traded stock by value.
The level of performance across the sectoral front was bearish as the ICT index remained unchanged. Leading the downers' charts were the consumer goods and insurance indices, down 4.6 percent and 1.2 percent respectively on the back of profit-taking in Nestle Plc (-9.1%), Unilever Plc (-3.5%), Linkage Assurance (-6.4%), and AXA Mansard (-2.2%).
In the same way, the oil & gas and banking indices fell by 0.2 percent and 2 basis points respectively due to sell-offs in Oando plc (-0.8%), Zenith Bank (-0.2%), and Guaranty Trust Holding Company (-0.2%). Conversely, the industrial goods index was the lone gainer, up 1.8 percent driven by price appreciation in Dangote Cement (+3.3%).
Investors' sentiment, as measured by market breadth weakened, settling at 0.9x from 1.6x recorded in the last trading session as 15 stocks advanced while 16 stocks declined. Honeywell Flour (+9.8%), Pharma  DEKO (+9.2%), and Wema Bank (+3.7%) led the gainers while Scoa Plc (-9.7%), Nestle Plc (-9.1%), and FTN Cocoa Processors (-8.5%) led the losers.
While the NGX 30 Index marginally increased by 0.04 percent to close at 1,637.16 points as against 1,636.57 points on the last close. Market turnover closed with a traded volume of 47.46 million units. Dangote Cement and Fidelity Bank were the key gainers, while Nestle Plc and Unilever Plc were the key losers.