Old Finance
DavoDani offers ICAN's SME members access to micro credit
July 12, 20171K views0 comments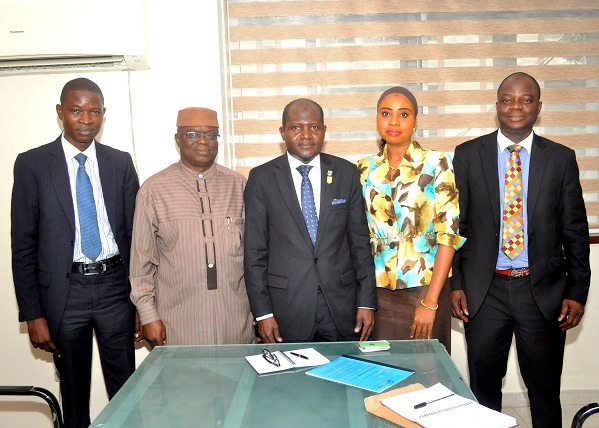 ---
A Lagos-based financial institution, DavoDani Microfinance Bank Ltd, has offered to partner with the Institute of Chartered Accountants of Nigeria (ICAN) in the provisions of micro, medium and small scale financial Services to the institute's members and staff under the Institute Entrepreneurial Empowerment Initiative/Programme.
The bank made the offer when its board and management, led by its chairman, Prince Austin Enajemo Isire, paid a courtesy call on the president, Alhaji Ismaila Mohammadu Zakari, to congratulate him as 53rd President of ICAN.
Explaining further, Isire, who is also a fellow of the Institute,  said DavoDani was willing to assist ICAN members and staff in accessing micro credit facility for economic and entrepreneurial expansion drive, facilitate empowerment training on entrepreneurship and funding, offer a better future and economic advancement opportunity aimed at minimising or eradicating poverty.
He added that these services, among others, will be offered on a sustainable basis to create self-sufficiency as well as act as disbursement platform on empowerment program on behalf of the Institute for individual members or their micro enterprises.
Responding, the ICAN president thanked the Board chairman and his management team for the visit. He welcomed the Microfinance Bank proposal and said the proposal will be beneficial, especially to the young accountants setting up businesses.
He gave assurance that the Institute's appropriate Committee and Council will appraise it with a view to establishing a mutually beneficial relationship between the two institutions at no cost and liability.
He affirmed that ICAN's previous experience with a commercial Bank on similar services would assist the Institute in giving consideration to DavoDani's proposal.
On hand to receive the bank's team were, the president; assistant director, general services, Dayo Ajibotosho, and Bunmi Owolabi, senior manager, corporate services.
In the DavoDani team were the chairman, Prince Isire; group head, business development; Sogo Kolawole; head, SME desk, Atinuke Amao, and Bisi Salau, financial controller.