Frontpage
Disinflation continues in Nigeria with 17.93% May CPI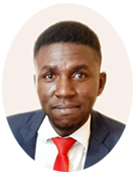 A graduate of Economics and Statistics from the University of Benin. An experienced researcher and business writer in the print and digital media industry, having worked as a Research Analyst at Nairametrics, Voidant Broadcasting Ltd, Entrepreneurs.ng, and currently a Market and Finance Writer at Business a.m. For stories, press releases, exclusive events, call +2347052803696 or send a mail to abuedec@gmail.com.
June 18, 2021321 views0 comments
Nigeria's consumer price index, which measures inflation, for the second consecutive month, recorded a downward movement to 17.93 percent year on year in May 2021, from 18.12 percent reported in April, an indication of further disinflation with a 19 basis points movement lower than the prior month's number.
According to recent inflation data made available by the National Bureau of Statistics (NBS), there were rises in all the 12 classifications of individual consumption by purpose (COICOP) functions and all item levels yielding the headline index.
Similarly, the food index, which is a major driver of the headline index declined 44 basis points to 22.28 percent in May from 22.72 percent in the previous month resulting from increases in prices of bread, cereals, milk, cheese, eggs, fish, soft drinks, coffee, tea and cocoa, fruits, meat, oils and fats and vegetables.
Although, the average annual rate of change of the food sub-index for the twelve-months ending May 2021 over the previous twelve-months' average was 19.18 percent, 0.60 percentage points from the average annual rate of change recorded in April 2021 at 18.58 percent.
The core inflation, which excludes the prices of volatile agricultural produce, stood at 13.15 percent in May 2021, up by 0.41 percent compared with 12.74 percent recorded in April 2021. The highest increases were recorded in prices of pharmaceutical products, garments, shoes and other footwear, hairdressing salons and personal grooming establishments, furniture and furnishing, carpet and other floor covering, motor cars, hospital services, fuels and lubricants for personal transport equipment, cleaning, repair and hire of clothing, other services in respect of personal transport equipment, gas, household textile and non-durable household goods.
In analysing the price movements for the month of May, all items inflation on a year on year basis was highest in Kogi (25.13%), Bauchi (23.02%) and Sokoto (20.11%) states, while Katsina (15.69%), Imo (15.52%) and Delta (14.85%) states recorded the slowest rise in headline inflation. Also, food inflation on a year on year comparison was recorded highest in Kogi (32.82%), Kwara (26.02%) and Enugu (25.43%) states, while Akwa Ibom (20.06%), Bauchi (18.65%) and Abuja (16.91%) recorded the slowest rise in year on year inflation.