Markets
Domestic Equities: Stocks sustain rally as DangCem, AxaMansard, Zenith Bank make gains
December 30, 2020693 views0 comments
By Charles Abuede
Investors make N1trn gain
Expect profit taking activities after Christmas
Last week, the market established a new all-time high, a market capitalisation of N20.28 trillion and the index was above the psychologically important level of 37,000 points for the first time since 2018. The strong performance can be attributed to positive corporate inflows, with investors positioning in Dangote Cement ahead of the first tranche of its share buyback programme, which will commence Wednesday, 30 December 2020.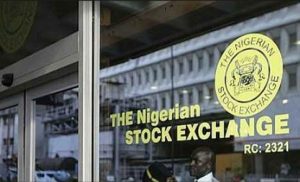 Upon resumption from the Christmas break on Tuesday 29 December 2020, market analysts expect profit-taking activities from investors to filter into the bourse on the back of the buying spree observed in the past two weeks, and which was mildly offset by sustained positive sentiment on counters that appear relatively under-priced.
The positive performance persisted in the equities market as the All-Share index advanced 5.42 per cent  week on week to 38,800.01 points on the back of gains in Dangote Cement (+22.5%), AXA Mansard (+25.0%) and OANDO (+27.3%). Consequently, investors gained N1 trillion as market capitalisation advanced to N20.28 trillion even as the market year to date return advanced to an astonishing 44.5 per cent, higher than the FY2017 return of 42.3 per cent.
Similarly, activity level improved as average volume and value traded spiked 238.6 per cent and 82.2 per cent to 389.7 million units and N8 billion respectively. The most traded stocks by volume were Zenith Bank (198.9 million units), AXA Mansard (158.3 million units) and Flour Mill (129.8 million units), while Dangote Cement (N6.4 billion), Zenith Bank (N4.9 billion) and Guaranty Trust Bank – GTB – (N3.9 billion) led the value chart.
Furthermore, market performance remained bullish across sectors as 5 of 6 indices closed in the green, save the banking index, which lost 1.0 per cent  week on week due to losses in GTB (-2.8%) and Zenith (-1.0%). The industrial goods and insurance indices recorded the most gains, advancing 12.1 per cent and 6 per cent  week on week respectively, supported by gains in Dangote Cement (+22.5%) and AXA Mansard (+25.0%). Similarly, the AFR-ICT and oil & gas indices closed 5.8 per cent and 1.4 per cent, higher  week on week respectively, underpinned by buying interest in Airtel Africa (+10.0%), MTN (+3.2%) and Oando (+27.3%). Lastly, the consumer goods index gained a marginal 0.3 per cent week on week, buoyed by price appreciation in Honey Flour (+11.8%) and Flour Mill (+7.5%).
Investor sentiment as measured by market breadth (advance/decline ratio) improved to 3.8x from 3.4x last week as 46 tickers climbed against 12 decliners. FTN Cocoa (+56.1%), OANDO (+27.3%) and Cutix Plc (+25.0%) led the top gainers, while C & I Leasing (-9.8%), Trans-Nationwide Express (-9.2%) and John Holt Plc (-8.9%) led the decliners.
Meanwhile, the NSE 30 Index marginally advanced by 4.75 per cent week on week to close at 1,568.25 points as against 1,497.16 points as on the previous week. Market turnover closed with a traded volume of 300.29 million units. Flour Mills and FCMB were the key gainers, while Lafarge Africa and Guaranty were the key losers.