Banking
Finance
Draghi says the ECB stands ready to act and could delay a rate hike again
March 27, 201932.1K views0 comments
European Central Bank (ECB) President Mario Draghi made further dovish comments on Wednesday, suggesting there could be another delay in hiking interest rates if required.
Speaking at a conference in Frankfurt, Draghi said that "adjusting our rate forward guidance" is an option to fulfill the bank's inflation target.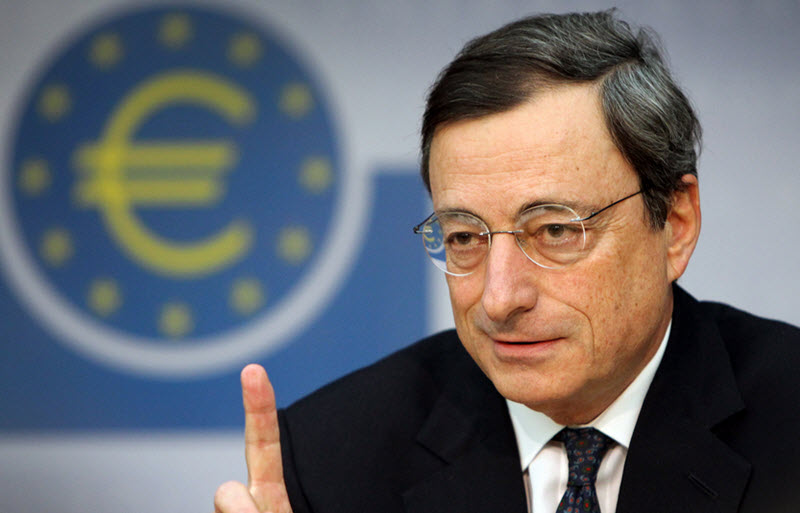 "Our current reaction function is well designed to respond to further delays in inflation convergence. In such a situation, just as we did at our March meeting, we would ensure that monetary policy continues to accompany the economy by adjusting our rate forward guidance to reflect the new inflation outlook," Draghi said.
The ECB has a mandate to ensure price stability with an inflation target of close but below 2 percent. In early March, it announced a delay to a previous plan of increasing rates after the summer, due to weak manufacturing and growth data in the region.
The bank's interest rates are now expected "to remain at their present levels at least through the end of 2019." Interest rates in the euro zone have been at record lows for years following the euro sovereign debt crisis of 2011 in an effort to boost inflation and stimulate growth.
The ECB has often been criticized for implementing too many measures to help the euro area, which some say could limit its options in future downturns. However, Draghi said Wednesday that this is not the case.
"The ECB will adopt all the monetary policy actions that are necessary and proportionate to achieve its objective. We are not short of instruments to deliver on our mandate," he said.
Draghi also sounded a positive tone Wednesday by saying that a temporary slowdown in the euro zone does not necessarily foreshadow a serious recession.
"During the four euro area business cycle expansions since 1970, there have been 50 soft patches — defined as a two-quarter growth slowdown — and only four recessions. In fact, the euro area faced an analogous situation in 2016, when the economy also went through a soft patch triggered by a contraction in world trade. At that time, the strength of the domestic economy was able to shield the recovery from external uncertainties," the Italian central banker told an audience Wednesday in Frankfurt.
His comments come after the central bank downgraded its growth projections for the region earlier this month. The euro area is set to grow 1.1 percent this year, down from a December forecast of 1.7 percent.
The 19-member region has been overshadowed by political developments in Italy, which entered a technical recession at the end of 2018; and in the U.K., with its departure from the EU yet to be finalized. There are also concerns about a potential slowdown in the Chinese economy, given a reliance on exports to the country, and global trade tensions in general.
"The key question is whether, with monetary policy continuing to support the expansion, domestic demand will remain as resilient today," Draghi said Wednesday.
Amid the lower growth prospects and moribund inflation, the ECB announced further expansionary measures in early March. These included another program to stimulate bank lending in the euro area and pushing back the timing for a rate hike.
"It was clear that the loss of growth momentum could become more broad-based and persistent if two risks were to materialize: first, if external demand were to remain weak; and second, if this were to spill over into domestic demand," Draghi said about the bank's policy decisions.