Equities
Markets
Equities halt downtrend with N24bn uptick
February 20, 2020514 views0 comments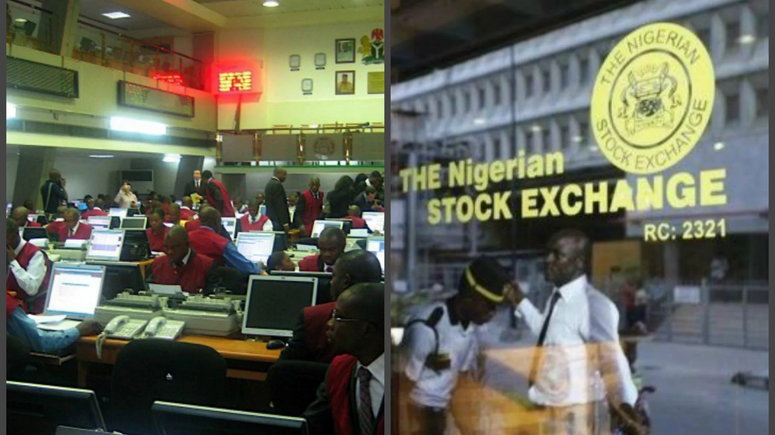 By Omobayo Azeez
After five consecutive negative sessions, the Nigerian equities market terminated trading activities on a positive note on Thursday as investors recouped an estimated profit of N24 billion.
Although, market dealers revealed that the session was on the verge of closing negative but for late  investors' interest in the stock of BUA Cement Plc which appreciated by 3 per cent and consequently drove the benchmark index higher by 0.2 per cent.
At the All-share index (ASI) gained 45.83 points to close at 27,568.91 basis points and market capitalization at N14.362 trillion after the day's gain of N24 billion, the Month-to-Date (MtD) loss moderated to 4.4 per cent, while Year-to-Date (YtD) gain increased to 2.7 per cent.
The total volume of trade also increased by 67.2 per cent to 485.00 million units, valued at N3.59 billion which exchanged hands in 4,187 deals.
While SOVRENINS was the most traded stock by volume at 200 million units, GUARANTY emerged as the most traded stock by value estimated at N1.57 billion.
On sector performance, significant gains were recorded in the Industrial Goods index which gained 1.67 per cent and insurance index, posting 1.3 per cent gain. The duo indices masked the 0.9 per cent, 0.5 per cent and 0.04 per cent decline in the oil and gas, banking and consumer goods indices.
Further analysis of the day's trading statistics obtained from the Nigerian Stock Exchange (NSE) a bull-led session with the emergence of 19 gaining stocks against 10 declining others.
The gainers' chart was led by BUACEMENT with N1.05 profit to close at N36.05 per share. CI Leasing followed with N0.50 gain to close at N6.85 per share and UCAP appreciated by N0.32 to close at N3.54 per share.
Other gainers include AFRIPRUD and Ikeja Hotel which added N0.13 and N0.11 to share prices respectively to close at N5.25 and N1.21 per price in that order.
On the flip side, SFSREIT shed N8.55 to close N76.95 per share. GUARANTY, ONADO, ZenithBank and CHANPION lost N0.40, N0.23, N0.10 and N0.09 to close at N28, N3.26, N19.40 and 0.88 per share respectively.