capital market
Markets
Equities market declines further on continuing profit taking
December 16, 2019601 views0 comments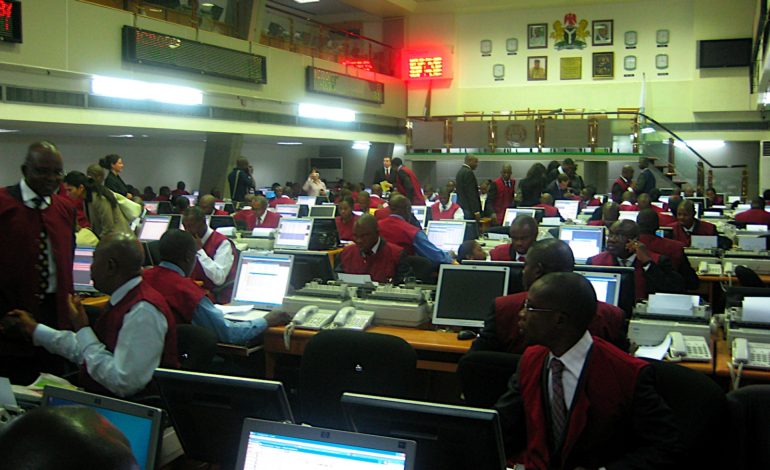 Trading at the stock market remained bearish last week as the Nigerian Stock Exchange (NSE) All-Share Index (ASI) fell further to close lower at 26,536.21.
After four weeks of growth spurred by the Central Bank of Nigeria's (CBN) monetary policy, the market had declined by 0.54 per cent the previous week. That depreciation resulted from investors' moves to book in part of the profits that were recorded in the four-week rally.
The negative trend continued last week as more investors sold for cash to meet end-of-year financial commitments among others.
Consequently, the NSE ASI depreciated by 1.19 per cent to close at 26,536.21, while market capitalisation shed N218.2 billion to close at 12.808 trillion.
Losses were recorded on three of five trading sessions of the week. For instance, the first two trading days were bearish as the benchmark index fell 0.7 per cent and 1.1 per cent in that order. On Wednesday and Thursday, buying interest in MTN Nigeria Communications Plc, Guaranty Trust Bank Plc and Nigerian Breweries Plc lifted the market by 0.2 per cent and 0.5 per cent respectively. However, the last day of the week witnessed a decline of 0.1 per cent.
An analysis of the performance by sectors showed that the NSE Banking Index and NSE Industrial Goods Index shed 1.2 per cent apiece. Similarly, the NSE Consumer Goods Index went down by 0.5 per cent. On the other positive side, the NSE Insurance Index and NSE Oil & Gas Index appreciated by 0.03 per cent each.
Commenting on the market performance, analysts at Cordros Capital Limited said given the risk-off sentiment dominating the domestic market, they expect the market to shed points in the coming week, "except we see a policy-driven catalyst. Nevertheless, valuations remain attractive, hence we expect pockets of gains over the final weeks of the year as fund and portfolio managers realign portfolios prior to the start of 2020."
One issue that dominated the capital market space last week was how the government can fund infrastructure through the market.
Speaking at the 2019 annual workshop of Capital Market Correspondents Association of Nigeria(CAMCAN) market stakeholders concluded that the market was capable of providing the funding needed to bridge the infrastructure gap.