Frontpage
Nigeria
Lending, Deposit Rates Crashing on the Back of CBN's OMO Policy
December 16, 2019825 views0 comments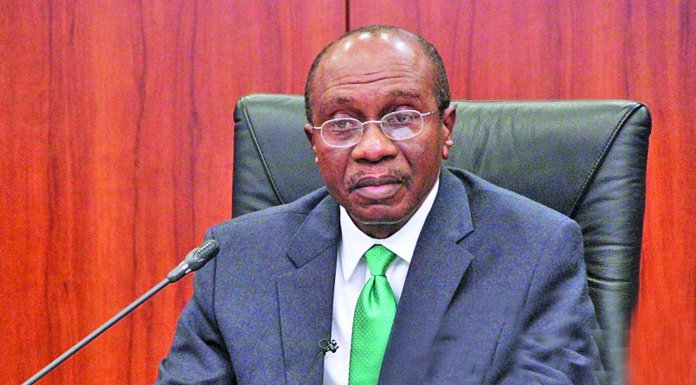 The decision by the Central Bank of Nigeria (CBN) Governor, Mr. Godwin Emefiele, to completely prohibit individuals and local firms from investing in both its primary and secondary Open Market Operations (OMO) auctions about two months ago is having a positive impact on deposit and lending rates, findings have shown.
In the aftermath of the CBN directive announced in October, there has been a noticeable decline in lending rates of commercial banks by about six per cent.
Similarly, deposit rates paid by banks to customers have also dropped drastically to between two to three per cent, while the interest rate has nosedived from as high as 18% to around 11%.
Awash with liquidity as a result of the CBN's OMO exclusion policy, banks became afraid that accepting priced deposits would result in the decline of their loan-to-deposit ratio and subsequently resorted to refusing large fixed deposits from their customers.
The banks are jostling to meet with the 65 per cent minimum loan-deposit-lending ratio that they were directed to comply with by the end of this month.
It was gathered that the exclusion of the pension fund administrators from OMO and the CBN LDR policies have created intense competition by banks for loans, which has resulted in the observed drop in lending and deposit rates.
Additionally, recent surveys conducted showed that banks are offering as low as two per cent to customers on fixed/ term deposit. This refusal has also helped in stimulating activities in the equities recently.
A bank chief executive officer, who spoke on the matter, confirmed this development.
"The average interest rate on deposits is presently about four per cent. For lending, some of the large corporates today are borrowing at about 12 per cent, depending on the bank.
"For medium term corporate borrowers, it is about 15 to 17 per cent. Indeed, last week, the Dangote Group did Commercial Paper where it raised N45 billion at seven per cent," the bank CEO added.