Commodities
Ethiopia, Kenya see haven in China's growing demand for coffee
December 3, 2019995 views0 comments
By Kenneth Afor
Ethiopia and Kenya, Africa's top producers of coffee are taking advantage of China's growing demand in coffee consumption.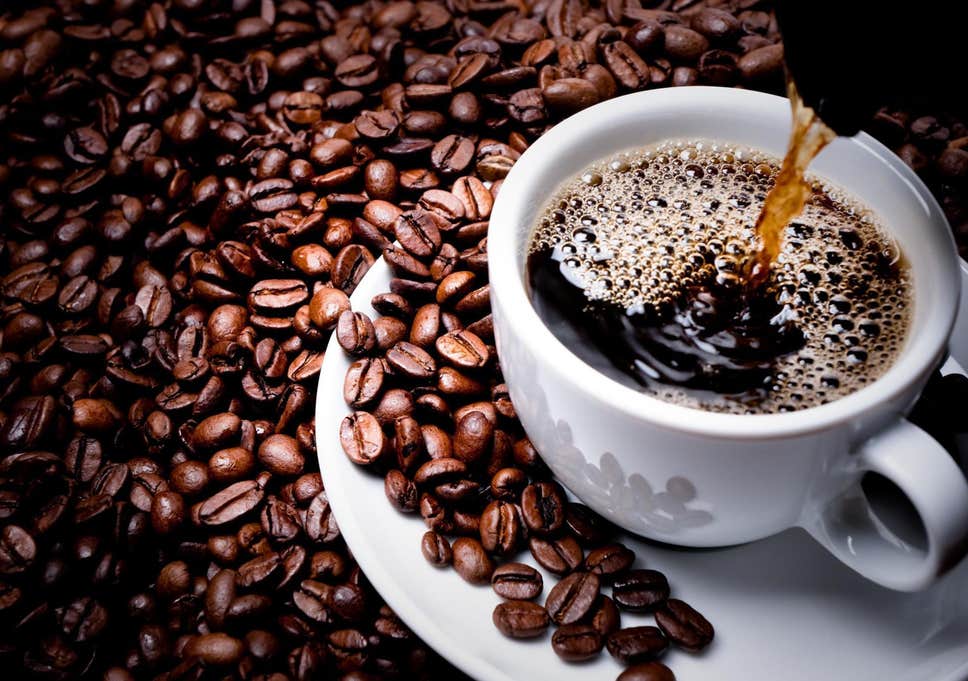 The global coffee market in China, the world's second-largest economy is unarguably receiving more attention from its emerging middle-class citizens who now consume coffee more than before.
In 2019, according to China statista market forecast, the country's coffee revenue accounted for $8.21 billion in the coffee market while the instant coffee segment market has $7.46 billion. The market is expected to grow by 11.3 percent in the next four years.
The reason for this rise is that China is rapidly shifting towards health and wellness lifestyle, better living standard and the opportunities for economic growth, and also because of high coffee consumption among a large number of its middle class. This can be seen in the country's coffee boom which is driven by an increase in income level – equal work with equal pay, changing notions, roles and values.
The country's middle class places a high priorityon a healthy lifestyle and they see it as a definition of a good life. Over 70 percent exercise regularly, purchase organic food and beverages, and strive to achieve a higher quality of life.
Also, female consumers hold on to undeniable spending power and the country's young population which is projected to grow from 430 million to 780 million by 2025, thereby sending signals to producers of a possible increase in consumption of the commodity in the coming years.
According to industry data, by 2023, about 75 percent spending on coffee would be outdoor settings such as restaurants, bars and coffee shops.
The global coffee retail market is worth $83 billion and African countries such as Ethiopia and Kenya are already keying into this boom in China.
In 2016 to 2017, China imported 1,448 bags of coffee valued at $671,798 and in 2017 to 2018 it imported 2,447 bags valued at $ 921,103 from Kenya.
Anthony Muriithi, director-general, Agriculture and Food Authority (AFA), said Kenya hopes to tap into the Chinese coffee market by promoting its Arabica Coffee variant which is the dominant variant bean used around the world today.
"Opening up China market for Kenyan coffee means increased demand. This will give farmers the opportunity to negotiate for better prices and improved coffee prices will result in increased foreign exchange earnings," Muriithi said.
Also, Ethiopia, Africa's top coffee producer which produces 39 percent of the continent's total coffee production is already taking a huge share in China's new crave for coffee consumption.
According to the Ethiopian Coffee Exporters Association, the East African country shipped about 6,000 metric tonnes of coffee to China last year and it's expecting annual growth of 16 percent with the expectation to overcome some of the challenges surrounding the export of the commodity to China.
To overcome this hurdle, Tatek Girma, director of market development and promotion at the Ethiopian Coffee and Tea Authority reiterated that the country will do all it can to take advantage of China's coffee boom.
"We have to come to the emerging market. We have to do a lot, to have a big share in the emerging market. So, we are doing; we have different cooperation with the Chinese government, and also we have also partnered with China Commodity Exchange, so we are doing our best to do, to maximize our export to China. So, one of the main areas that we are going to do, our export focus is China," Girma said.
He assures that his country has coffee varieties to meet China's growing consumption demand.
"We have different organic coffee, different varieties, more than 6000 varieties; when you talk about Ethiopian coffee, it is related to a specialty coffee; it is all organic; it is traceable; it is sustainable; it is related to green growth, because all Ethiopian coffee grows in a shade, under a tree; so, in order to get a price we have to always promote Ethiopian coffee, especially in such an emerging market," Girma added.
Starbucks Coffee, America's leading coffeehouse and the world's fourth-largest fast-food company is taking advantage of opening over 6,000 coffee shops in the next five years from the existing 3,300 it has in China.
The company has planned to penetrate into the heart of young Chinese population between the ages of 30 – 35 by introducing a coffee mobile app where consumers can order coffee which can either be delivered to them or consumed at places where it was collected.
With these, global production and consumption of the commodity is expected to rise and an opportunity for major global producers.