Finance
FCT-IRS partners NFIU to boost revenue generation
August 19, 2022198 views0 comments
By Olivia Nnorom
The Federal Capital Territory Internal Revenue Service (FCT-IRS) has collaborated with the Nigerian Financial Intelligence Unit (NFIU) as part of efforts to exceed its N200 billion revenue generation target for 2022.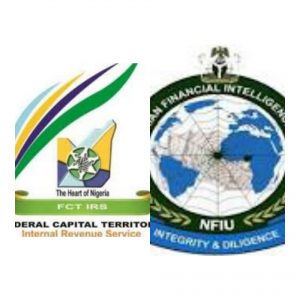 Haruna Abdullahi, acting executive chairman, FCT-IRS, said this at a one-day retreat organised for members of staff of both organizations in Abuja.
The retreat was aimed at examining the best way to operationalise the content of a Memorandum of Understanding (MoU) between the FCT-IRS and NFIU.
A statement issued by Mustapha Sumaila,  FCT-IRS Corporate Communications head, quoted Abdullahi as saying that prior to the partnership, the service was working to broaden its tax base with a view to boosting revenue generation; it strongly believes that the partnership with NFIU will increase the services' taxpayers base.
"FCT-IRS alone can generate from N200 billion to N300 billion and probably N400 billion in the near future," Abdullahi said.
"States are in a very tight fiscal position because monies are not coming as they ought to. So, there has to be some level of creativity in states and of course Abuja here, to fund so many projects," he said.
Abdullahi said the service had embarked on various reforms and initiatives to ensure people filed their tax returns and paid their taxes appropriately, stressing that Nigeria has the lowest tax-to-Gross Domestic Product (GDP) at 6 percent with the 18 percent average in Africa.
Babagana Bashir, associate director, NFIU, expressed delight over the mutually beneficial collaboration, saying the FCT-IRS operating in the nation's capital already had an advantage that must be leveraged upon.
"Interestingly, this is the first time NFIU is having an engagement with a state revenue collector. So, as a state IRS for FCT that has a dual capacity of a state and federal, you have taken the lead and moved ahead of other states," Bashir said.
The statement noted that both organizations presented detailed papers which mapped out their mandates, powers, and limitations.
The papers, according to the statement, also detailed ways of strengthening the partnership for the development of the FCT and the country at large.