Electricity
Energy
FG plans FID on Ibot, Ikike, LNG train 7 in 2019 
April 8, 2019900 views0 comments
 …As NCDMB presents 80 opportunities worth $100bn
The federal government andthe international oil companies, IOCs, plan to take final investment decision, FID, on three projects – ExxonMobil's Ibot, Total's Ikike and NLNG Train 7 – before the end of 2019.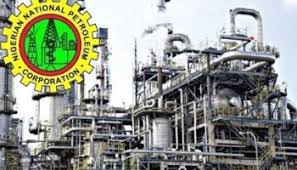 Simbi Wabote, the executive secretary, Nigerian Content Development and Monitoring Board, NCDMB, who disclosed this at the just-concluded 2nd Nigerian Oil and Gas Opportunity Fair, NOGOF, in Yenagoa, Bayelsa State, said: "Two years ago when we held this workshop we talked about ExxonMobil's Ibot, Total's Ikike and NLNG Train 7. Today they are going through the funnel and within the next few weeks, they would take Final Investment Decisions (FIDs) on Ikike and Ibot and before the end of the year, they would take FID on Train 7. We focus and follow through on those opportunities. Every two years we roll on new opportunities and add to the compendium."
According to Wabote, these would create opportunities for indigenous and other investors in Nigeria, and will present 80 business opportunities worth $100 billion for operators.He said the projects were contained in the compendium of Nigerian content opportunities in the oil and gas Industry launched at the event.
The projects and opportunities cover the upstream, midstream and downstream sectors of the Nigerian oil and gas sectors and were collated from presentations by various oil and gas companies at the first edition of NOGOF in 2017 and updated at workshops organised by the Board in October 2018.
Also speaking, the minister of state for petroleum resources, Emmanuel Ibe Kachikwu, said the development of the opportunities would require the contributions of various entities, including the Department of Petroleum Resources (DPR) for approvals, Nigerian National Petroleum Corporation (NNPC) for negotiations and the oil companies, which would take FIDs, among others.
He said: "We must avoid a situation whereby NCDMB might work very fast and gets to the goal post and others are just taking off. We would create an arrangement that involves everybody and be clear about the deliverables, timelines and opportunities and bring out something which everyone can then drive.''
"We would have some agreements with them to stop the sabotage. We can work with NCDMB to put in a bit of funding. Then we put in technical know-how, business structure around it and have a major shareholder who is an entrepreneur. That way the locals get to participate, get jobs, polish their skills sets, crude is paid for and not stolen and the environment is better dealt with." Speaking further, the Minister expressed regret that the potentialities of the Nigerian oil and gas sector w