Telecom
FG's facility sharing proposal accepted by telecom operators
November 14, 2019610 views0 comments
Telecommunications operators in the country have welcomed a facility sharing arrangement proposed for the sector by the federal government.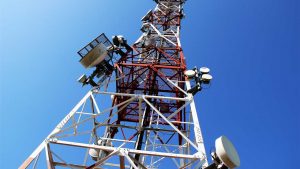 Going by the plan, which is still on the drawing board, the federal government will provide some critical telecoms infrastructure that would be rented by the telcos.
Our correspondent gathered that the federal government believed that the proposed arrangement would be more appropriate in rural areas, where the telcos might not be willing to make huge capital investments.
The implementation of the proposed arrangement would be subject to an agreement between the government and the telcos, our correspondent learnt.
Gbenga Adebayo, the chairman, Association of Licensed Telecoms Operators of Nigeria, an umbrella body of the service providers, told our correspondent that the proposal was a "welcome" idea.
According to Adebayo, the plan would help to address challenges relating to access to telecommunications services.
"It (facility sharing arrangement) is a current practice all over the world; it is not alien actually. If it is proposed by the government, the telcos can buy into it. It is not a problem. It is a welcome development; it will improve access," he said.
The Federal Government also believes that the planned facility sharing arrangement would help to address the problem of vandalism of telecommunications infrastructure across the country.