Finance
Fixit45 secures $1.9m pre-seed investment to transform Africa's automotive aftermarket industry
September 21, 2023343 views0 comments
By Onome Amuge.
Autotech startup,Fixit45,has raised $1.9 million in equity and working capital,targeted at strengthening its position as a leading player in Africa's automotive technology aftermarket as it gears up for expansion into East Africa.
The pre-seed round was  led by Launch Africa Ventures,Africa's most active VC firm,  and featured participation from notable investors including Soumobroto Ganguly and Dave Delucia, and a diverse group of angel investors.
These investors bring not only financial support but also invaluable expertise and networks that will further propel the company's expansion endeavors,  underscoring their confidence in Fixit's business model and its potential for growth.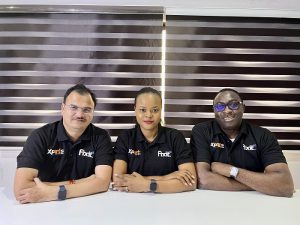 According to Fixit45, the funds have been earmarked for strategic expansion projects, with a particular focus on its automotive repair business, while concurrently intensifying efforts in spare parts distribution via its online-to-offline platform, xparts.africa. This is as the company also plans to expand into the East African market,specifically targeting Kenya and Uganda.
The Nigerian startup founded by Chioma Ahueze-Okochukwu, Goodluck Ikporo, and Pankaj Bohhra,noted that its mission to redefine the the automotive industry narrative was spurred by the escalating demand for quality automotive repair and maintenance services, driven by the aging vehicle fleet and road conditions in Nigeria.
In addition, the company seeks to optimise the supply chain,
ensuring that both individual consumers and businesses within the automotive sector benefit
from streamlined processes.
Commenting on the funding, Pankaj Bohhra, Co-founder and COO of Fixit45, said the financial support represents a pivotal moment for the company.
"We are profoundly grateful to our investors for their faith in our vision and our unwavering commitment to revolutionizing the African automotive aftermarket sector."
Bohhra expressed confidence that the capital infusion has made the company  well-positioned to advance towards its expansion objectives.
Also commenting on the financial development, Janade du Plessis and Zachariah George, co-managing Partners at Launch Africa Ventures,expressed their excitement about the partnership, stating, "We are thrilled to collaborate with
Fixit45 in transforming the African automotive aftermarket. Fixit45 boasts a formidable team,
and its platform offers a seamless experience across the automotive aftermarket value chain.
We are impressed by their unwavering commitment to excellence, compliance, and
accountability. We have every confidence that the company is well-prepared to achieve its
ambitious goals."