Transport Business
Freight forwarders back border closure, ask for waiver on seized vehicles
October 29, 2019528 views0 comments
By Samson Echenim
Freight forwarders under the aegis of the National Association of Government Approved Freight Forwarders (NAGAFF) have called on the Nigeria Customs Service to grant waivers on seized and detained vehicles following the agency's onslaught against car dealers in selected cities including Lagos, Kano and Abuja.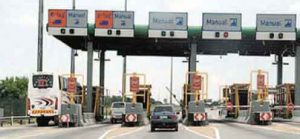 BonnyfaceAniebonam, founder of NAGAFF in a statement at the weekend, also said the freight fowarders were in support of government's decision to closed the country's land borders.
The NAGAFF appeal is sequel to Circular No. HQ/005/2019 of October 15, 2019 on Detention and Seizure of Vehicles granted waiver which said, "all vehicles detained or subject to detention should be allowed to pay correct and complete Customs duty and penalty" while others would be subjected to the full application of the provisions of Section 167 of the CEMA Cap C45 LFN 2004 i.e. outright seizure.
Aniebonam commended Hameed Ali, comptroller general of Nigeria Customs Service and his management for the amnesty granted the first category of defaulters, a move which NAGAFF described as further promoting international trade, but noted that applying the provisions of Section 167 of CEMA to others could amount to an anti- trade action, with dire consequences on the businesses of the affected people and ripple effect on the economy of the country.
He said, "The most important thing is that they are traded goods which were caught up by fiscal policies of the government in favour of local manufacturers. NAGAFF therefore urged the comptroller general of Customs to further consult with the minister of finance to grant other categories the same amnesty of light penalty of paying the correct and complete Customs duty with 25 percent penalty surcharge other than the standard or normal N600,000 in default. Please see Sections 4, 5 and 6 of CEMA Cap 45 of 2004 as amended.
"Furthermore, the association made a plea to the CGC, as part of the waiver/amnesty, to give those caught in the other categories the "right of first refusal" which would afford them the opportunity to apply for relief to claim their traded goods that fell into this category of seizures.
"NAGAFF is not oblivious of the fact that the government needs all the funds it can harness to be able to deliver on its infrastructural mandate; It is in this regard that we encourage government to extend her amnesty to other categories of import that may have breached the law other than goods falling under absolute prohibition. The association is fully convinced that the action of government in this regards is for the benefit of the greater number of the people and the economy. Towards this end, NAGAFF is calling on all stakeholders to be patriotic in all their doings, as we believe that the government will not set out to, intentionally, visit her people with hardship.
"It is for this reason, that the Association has thrown its weight behind the closure of the land borders to check different forms of criminal activities at the entry points of Nigeria. To us at NAGAFF, there is no any trade agreement or international treaty that forbids a country from blocking unauthorized goods or services and persons from entering its domain, especially when such is hurting the economy and security of its people. NAGAFF supports any legal and legitimate measure taken by the government and the Nigeria Customs Service to shut down the borders against impunity or illegal trade."