Frontpage
Funding entrepreneurs' biggest challenge on Africa's path to industrialisation, says ASEA president
Adesola Afolabi was a businessamlive reporter and Head of Financial desk.
May 29, 20181.3K views0 comments
Providing funds for entrepreneurs in need of star-tup capital has been identified as one of the biggest challenges African exchanges are facing.
Oscar Onyema, president of Africa Security Exchange Association (ASEA) and chief executive officer (CEO) of the Nigerian Stock Exchange reveal this while responding to questions at the sidelines of the 2018 Annual Meetings of the African Development Bank Group (AFDB) in Busan, Korea,
Entrepreneurial funding is a challenge because it is difficult for startups to meet stringent conditions of investors, the NSE chairman said.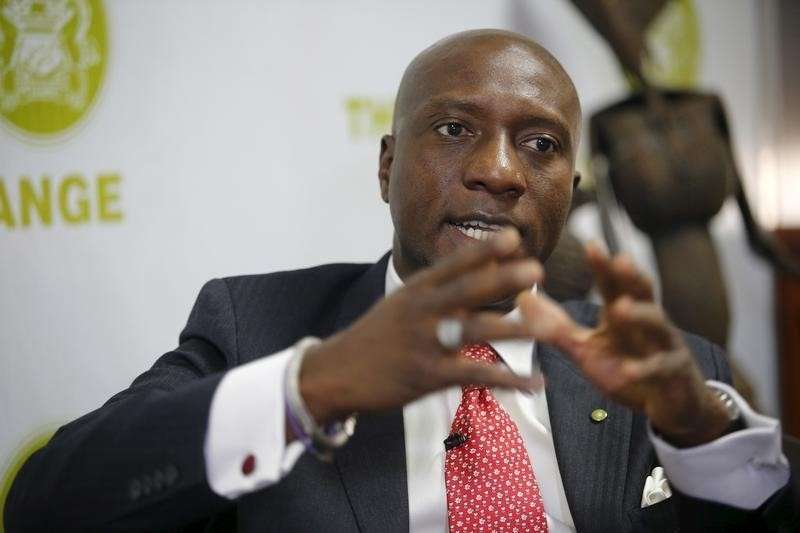 According to him, "The biggest challenge in my perspective is getting the financing that entrepreneurs need to drive industrialisation, especially the smaller tickets. It's a lot harder to raise $500,000 than to raise $50 million."
"This is because the investable funds have their investment criteria and rule around how they are invested, and the smaller tickets don't meet these tests." He explained.
Onyema, however, disclosed that the exchanges were working together towards creating a solution.
He said there was a session on entrepreneurship and one of the things he was trying to ascertain from the young entrepreneurs was to know how African capital market becomes more relevant to them.
"We want to know how can we help them in raising that early stage financing that are smaller tickets like $10,000, $20,000, $100,000 and obviously, we are a public market, so we have to structure these things in a way that they have to fit into our platforms with all the governance and investor protection that is around it"
In a bid to finding a sustainable solution, Onyema, disclosed that ASEA, a Pan-African association of all the recognised exchanges in Africa, with about 28 exchanges servicing 32 countries is in partnership with the AFDB to support small businesses.
"I'm aware that the bank (AFDB) has aided some of the member exchanges to create networks that will allow them to engage small businesses to groom them, build capacity around governance and prepare them for listing.
One of those programmes is the elite programme being done in partnership with the London Stock Exchange." He said.
Onyema said, "We must find ways to support young entrepreneurs as they start their business and as they try to grow their businesses up to the point when they can now command those higher tickets in terms of fundraising."
The focus of discussion at the 2018 Annual meeting of the AFDB is on industrialisation, in the context of the industrial revolution.
Elaborating on the theme, the ASEA President said "We are really looking to see how policy can be used to create an environment that is enabling for industrialisation. We want to see what government can do to make it such that private sector money is crowded in and is able to be unleashed in driving industrialisation across the continent.
Explaining other ongoing partnerships with ASEA and the AFDB. Onyema said that an MOU with AFDB was signed a little over two years ago to jointly develop integration, help small businesses, deepen the capital market and other areas of the corporation like capacity building.
On the development of the integration effort, "We are doing this in a pilot programme that will link up Johannesburg, Lagos, Casablanca, Abidjan, Mauritius and Nairobi. By linking together and facilitating the trade such that somebody in Casablanca can buy shares of Dangote cement in Lagos and someone in Lagos can buy shares of Safaricom in Nairobi, can become possible and in a seamless way and that effort is ongoing right now" Onyema disclosed.