Dividend
CSCS records strong performance amid daunting economic realities, increases dividend payout by 233%
Adesola Afolabi was a businessamlive reporter and Head of Financial desk.
May 29, 20181K views0 comments
The Central Securities Clearing System (CSCS) Plc, has received shareholders approval on a proposed final dividend of 70K per share, which amounts to a total dividend of N3.5 billion, representing a 233 percent increase over last year's dividend payout of N1.05 billion.
The dividend proposal at the 24th Annual General Meeting held in Lagos on Monday, by the Board of directors, comes after a strong financial performance for the year ended December 31, 2017.
Speaking on the 2017 financial scorecard, Oscar Onyema, chairman, board of directors of CSCS Plc, said that despite the economic realities that were not encouraging in the light of plunging oil revenues and sustained shortage of hard currency in the nation's foreign exchange market leading to a tough economic experience at the beginning of 2017, CSCS emerged with a strong performance for the year across all metrics.
Onyema said, "We attribute our performance to a better economic macro story, the Investors' and Exporters' FX Window (I&E Window), our sound corporate governance model, focus on implementing strategic initiatives, skilled workforce and technology."
Speaking further, he said "the Group's gross earnings grew to N8.7 billion in 2017 from N6.2 billion in 2016, which accounts for 41 percent Year-on-Year growth. This earning was driven by decent revenue numbers from our core business and proper management of our investment portfolio."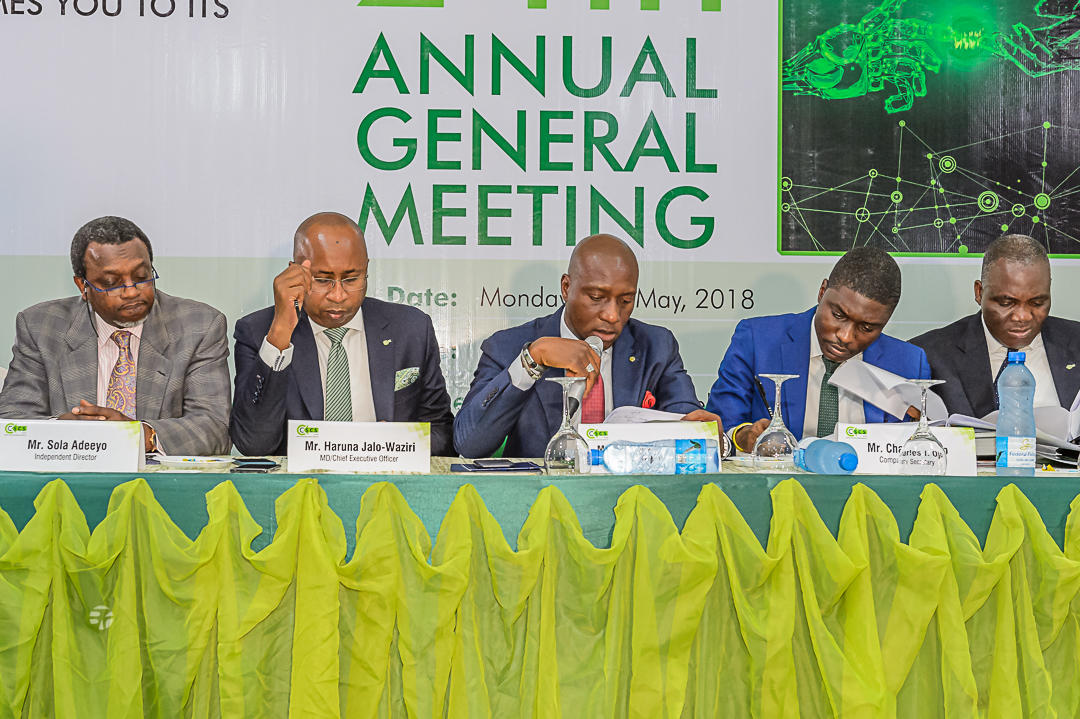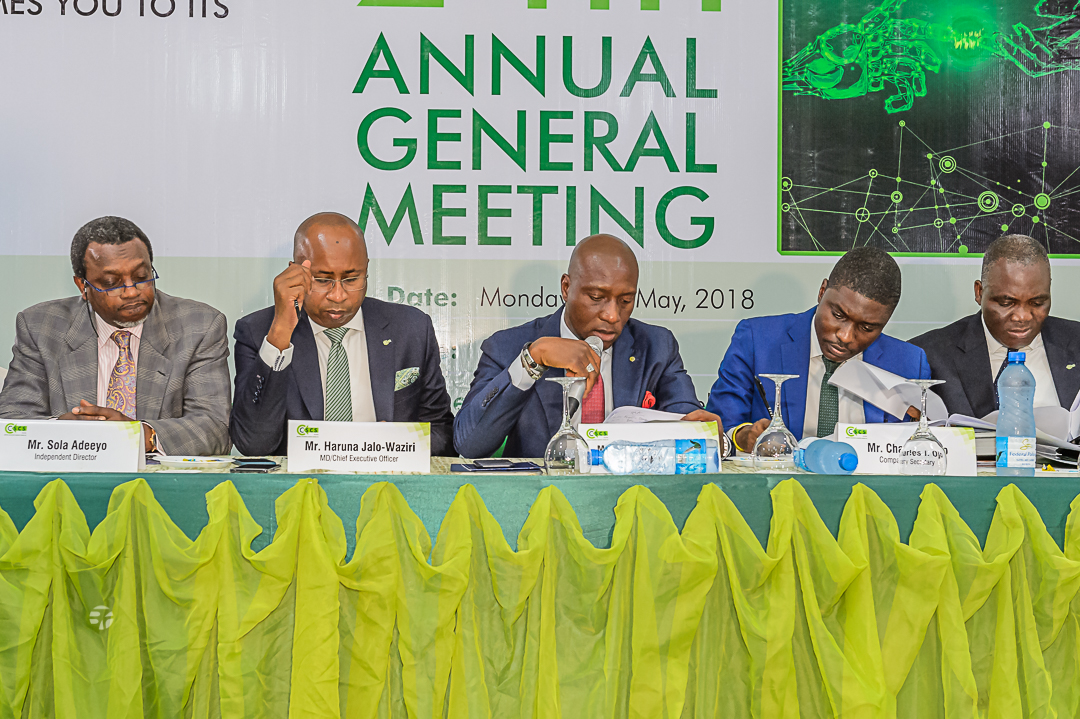 "At the end of the year, Profit-before-tax stood at N5.66 billion in 2017 from N3.72 billion in 2016. Total assets stood at N32 billion in the year under review from N27 billion in 2016, representing a 18 percent growth Year-on-Year."
In order to ensure competitiveness in the capital market and remain the foremost Central Securities Depository (CSD) in Africa, the Chairman said CSCS made significant investment in infrastructure by changing their core CSD platform, the Equator, to a more technologically advanced and state-of-the-art CSD platform, the TCS BaNCS which was successfully deployed on October 2017.
In the same view, Haruna Jalo-Waziri, Managing Director/Chief Executive Officer, CSCS Plc said though 2017 was considered the year of hope, CSCS adapted very quickly to ensure attainment of decent financial results and other achievements in the course of the year.
According to Jalo-Waziri, "CSCS had a profit before tax budget of N3.86 billion but surpassed this target to finish the year with a profit before tax of N5.66billion (a 46.63% favourable variance). This was driven by the confidence which returned to the capital market. Hence, actual earnings from our depository, clearing and settlement services, which constituted 49.63% (2016: 42.48%) of our total revenue increased by 64.49% in the current year."
On notable achievements, Jalo-Waziri said CSCS, working with the Securities and Exchange Commission (SEC) and Registrars of Companies, successfully achieved 100 percent dematerialization of securities of quoted companies.
"The importance of this achievement is that it brings into effect the existence of a unified and comprehensive record of issued shares and the aforementioned companies' shareholders. As is applicable in other markets, this puts CSCS in the position of bona fide Custodian of the golden record of securities and a sub registry for all quoted companies" Jalo-Waziri added.
Commenting on the future of the company, the Chief Executive Officer assured shareholders that the future is bright as opportunities abound and that the company have developed 51 initiatives which will reposition the company for optimal service delivery.