Technology
Google Appoints Alex Okosi as managing director for Africa
September 5, 2023189 views0 comments
Business A.M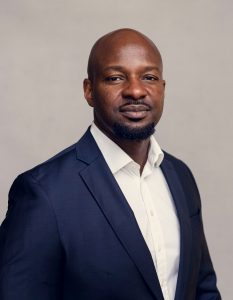 Alex Okosi has been chosen by Google to serve as the managing director of Google in Africa. Okosi held the position of Managing Director for YouTube in EMEA Emerging Markets prior to this promotion. In his new position, Okosi will oversee Google's activities in Africa, which will include initiatives to boost the continent's economies and enterprises as well as increase access to and supply tools for the next billion Internet users to maximise their use of the platform.
A seasoned leader in media, entertainment, and technology, Alex Okosi. He was the Executive Vice President and Managing Director of BET International and Viacom International Media Networks Africa before he joined YouTube.
Okosi played a critical role in directing the growth and expansion of the platform across Africa, the Middle East, and Turkey in his most recent job at YouTube.
With offices in Ghana, Kenya, Nigeria, and South Africa, Google has been doing business in Africa for more than ten years. Millions of Africans use the company's goods and services daily.
Google has been actively supporting startups and entrepreneurs in Africa through its Google for Startups program. This initiative includes mentorship, access to Google resources, and funding opportunities for emerging African businesses. Google for Africa has an initiative themed Google Developers Groups (GDGs) which is a community-led group that organizes events and workshops for developers. Google has supported GDGs across various African cities, fostering a developer ecosystem and providing learning opportunities.
Among other flagship initiatives include Google Launchpad Accelerator Africa which is a programme that offers equity-free support, mentorship, and resources to early-stage startups. In 2018, Google announced its first Launchpad Accelerator Africa cohort, focused on helping African startups grow.
It will be recalled that in 2018, Google opened an Artificial Intelligence (AI) research center in Accra, Ghana. This center focuses on AI research that is relevant to the African continent and its unique challenges. Added to this, Google has been providing online courses and resources to help Africans develop digital skills. The Digital Skills for Africa initiative aims to train individuals and small businesses in digital marketing and online skills.
Google has occasionally launched pop-up YouTube Spaces in African cities like Lagos, Nigeria, to provide content creators with access to production facilities, training, and collaboration opportunities. The company has also explored initiatives to improve internet connectivity in rural and underserved areas of Africa, such as Project Loon, which uses high-altitude balloons to provide internet access.
Google.org, the charitable arm of Google, has supported numerous nonprofit organizations and projects across Africa, addressing issues like healthcare, education, and economic empowerment.