Frontpage
Technology
Google, IFC report says Africa's Internet economy can potentially contribute $180bn to the continent's GDP by 2025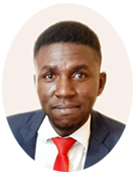 A graduate of Economics and Statistics from the University of Benin. An experienced researcher and business writer in the print and digital media industry, having worked as a Research Analyst at Nairametrics, Voidant Broadcasting Ltd, Entrepreneurs.ng, and currently a Market and Finance Writer at Business a.m. For stories, press releases, exclusive events, call +2347052803696 or send a mail to abuedec@gmail.com.
November 12, 2020859 views0 comments
By Charles Abuede
Africa's internet sector has the potential to contribute about $180 billion to the continent's economy, with its extended potential commitment able to reach $712 billion by 2050, a joint report by global tech giant, Google, and the International Finance Corporation (IFC), the private sector lending arm of the World Bank, has projected.
The report also revealed that the e-conomy of Africa can reach 5.2 per cent of the continent's gross domestic product (GDP) by 2025.
To drive this growth, as indicated by the report, which was accessed by Business A.M, there is need for a mix of expanded access to better and quality Internet availability, a rapidly extending metropolitan populace, a growing tech ability pool, a vibrant startup environment, and Africa's commitment to making the world's biggest single market under the African Continental Free Trade Area (AfCFTA).
Partech Ventures Africa, IFC's general partner, submits that Africa is home to 700,000 developers and capital investors for new businesses has lengthened year-on-year for as far back as five years, with a record $2.02 billion in equity financing raised in 2019.
Stephanie von Friedeburg,IFC's executive vice president and chief operating officer,while commenting on the report said the digital economy in Africa can add to the course of the continent's history.
"The digital economy can and should change the course of Africa's history. This is an opportune moment to tap into the power of the continent's tech startups for much-needed solutions to increase access to education, healthcare, and finance, and ensure a more resilient recovery, making Africa a world leader in digital innovation and beyond," said von Friedeburg.
Furthermore, the report observed that digital startups on the African continent are driving growth in fast developing areas, including Fintech, Healthtech, media and entertainment, internet business, e-logistics, and e-mobility, adding to Africa's growing Internet gross domestic product (iGDP) which is characterized as the Internet's contribution to the GDP of Africa.
"Google and IFC have created this report, and highlighting the role the digital startup sector is playing and other factors driving the continent's growth, in order to showcase and support the opportunities the continent presents," said Google Africa chief, Nitin Gajria.
An investigation contained in the report, but directed by Accenture, found that in 2020, Africa's iGDP may contribute around $115 billion to its $2.554 trillion GDP (4.5 per cent of absolute GDP). This is up from $99.7 billion (3.9 per cent of all-out GDP) in 2019, with the possibility to grow as the continent's economies grow.
For this fantasy to be understood, the report noted that investments in infrastructure, utilization of computerized services, public and private investments, and the new government strategies and guidelines will assume a significant function in supporting the digital growth of Africa.
Meanwhile, the report also noted that investment in digital skills will likewise need to increase as a way to help drive innovation use and keep on developing the talent pool of the African continent.