Alphabet Inc. owned tech company, Google has fired four employees for violating its policies on data securities. This move by Google has elicited a lot of reactions from the colleagues of the affected staff who thought the sack was unfair.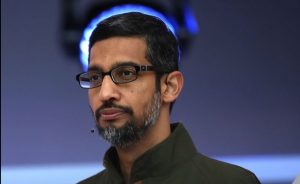 Google sacked the four employees shortly after a protest where they allegedly collated personal data from colleagues and shared outside the company. This action of data violation is against the rules of the company.
About 200 workers were involved in the protest. Some of them are Google's employees while others came from other tech companies. They gathered outside Google's San Francisco office, protesting what they described as intimidation tactics and efforts to suppress an open culture.
Google's response
In a company-wide internal memo as reported by Forbes, Google gave its response to the sack, stating that, "We've seen a recent increase in information being shared outside the company, including the names and details of our employees, our teams are committed to investigating these issues, and today we've dismissed four employees for clear and repeated violations of our data security policies.
"The employees were not fired for simply looking at documents or calendars during the ordinary course of their work, To the contrary, our thorough investigation found the individuals were involved in systematic searches for other employees' materials and work. This includes searching for, accessing, and distributing business information outside the scope of their jobs — repeating this conduct even after they were met with and reminded about our data security policies."
Staff reactions
Colleagues of the affected staff have reacted and given their side of the story. One of them argued that the four workers were fired in an attempt to crush efforts to organise staff.
"Four of our colleagues took a stand and organised for a better workplace, When they did, Google retaliated against them," said a worker in a medium post.
This wouldn't be the first time
In recent times, there have been several incidents between employees and the management of Google. Employees said they had been hampered in their career within the company after they protested against the manner Google handled sexual harassment charges.
Also, employees are no longer allowed to talk about politics during working hours. According to the company, this would counteract discussions and division in the workplace.