Frontpage
Inflation outlook: Tough weeks, months ahead for economy over currency, cost pressures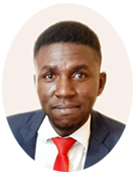 A graduate of Economics and Statistics from the University of Benin. An experienced researcher and business writer in the print and digital media industry, having worked as a Research Analyst at Nairametrics, Voidant Broadcasting Ltd, Entrepreneurs.ng, and currently a Market and Finance Writer at Business a.m. For stories, press releases, exclusive events, call +2347052803696 or send a mail to abuedec@gmail.com.
March 14, 2022209 views0 comments
Faces geopolitical tension supply-chain disruption

IMF says Russo-Ukrainian crisis at delicate time for Africa

Afrinvest, FDC experts hope for moderation in February inflation

Disposable income of the average Nigerian is bleeding profusely from price pressures
Away from pandemic induced effects and the pressures from Covid-19, the lingering Russo-Ukrainian watershed, yet to exert an immediate impact on Nigeria's economy, is likely to have significant effects in the coming weeks and months as the conflict continues to worsen global supply disruptions, pushing prices of commodities higher than expected.
Even worse, Nigeria continues to be buffeted by currency pressures on the Naira, which has fallen to around N600 to the dollar at the parallel market despite the rise in crude oil prices to above $130 per barrel.
Analysts are putting all this together and beginning to fear that the looming effect ahead for Nigeria and other African nations is one that will hamper the consumption patterns of consumers, bring about elevated food and commodities prices and produce inflation numbers across Africa that will look northwards due to disruptions in the global supply chain.
They say the disruptions in the supply chain will cause an increase in imported food inflation and mount more pressure on the domestic currency, despite the continued oil price rally of well above the $100 mark for the first time since 2014.
Kristalina Georgieva, managing director of the International Monetary Fund (IMF), at the conclusion of a meeting with African finance ministers, central bank governors, and representatives from the United Nations Economic Commission for Africa (UNECA), to discuss the impact of the crisis in Ukraine, said:
"The war in Ukraine is devastating the lives of millions of people and severely affecting the Ukrainian economy. The war and the unprecedented sanctions imposed on Russia are having far-reaching consequences. They come at a delicate time for Africa.
"Just as the global economy and the continent are beginning to recover from the ravages of the COVID-19 pandemic, this new crisis threatens to undo some of that progress. We discussed how to sustain Africa's recovery — already lagging other regions — despite significant new obstacles," she added.
Georgieva noted that Africa was particularly vulnerable to impacts from the Ukraine war in four major ways, which are increased food prices, higher fuel prices, lower tourism revenues, and potentially, more difficulty accessing international capital markets.
She canvassed the coming together of the international community and policymakers in what she called "a critical moment," adding that she was very encouraged by the strong interest from African policymakers in continuing the IMF dialogue on policy responses.
"I noted, in particular, significant concerns about the limited domestic policy space to sustainably address the ongoing crises," Georgieva said.
Domestically, on Tuesday, March 15 2022, as a traditional ritual, the February edition of the monthly consumer price inflation (CPI) report from the National Bureau of Statistics (NBS) will be released. And ahead of the release, economic analysts have shared their broad expectation of a continued downward moderation in the headline figure for the second consecutive month this year, reaching an inflection point before rising in March and subsequent months due to cost pressures and other supply-side constraints.
For a recall, Nigeria's headline inflation decreased in January by 0.34 percentage point to 15.60 percent, according to the NBS report, spurring a myriad of analysts to point to the fact that inflation is likely to reach another inflection point in February 2022. Some of these factors, according to experts, are seasonal while some are structural and fundamental to the Nigerian economy.
The report pointed out that food price inflation, which has been the greatest driver of the elevated headline reading, decelerated by 24 basis points to 17.13 percent year on year, and that although the month on month reading was still high, it slowed by 57 basis points month on month to 1.62 percent.
Likewise, the core inflation was flat at 13.87 percent but the monthly sub-index rose by 0.13 percent to 1.25 percent, suggesting that inflation risks are high. The highest increases were recorded in the prices of electricity, liquid fuel, wine, tobacco, spirit, solid fuels, cleaning, repair and hire of clothing, shoes and other footwear, as well as other services in respect of personal transport equipment, other services and pharmaceutical products.
According to official reports and data, the global food price index reached an all-time high of 140.7 points due to an increase in the vegetable oils, dairy and cereals price indices and on a year-to-date basis, the price of wheat and corn surged by 64.79 percent and 21.65 percent, respectively. As a result, the rising global commodity prices, coupled with currency pressures are pushing up the price of import-dependent commodities like flour.
In a similar price related issue, domestic airfares spiralled by 100 percent with the new price floor set at N50,000, resulting from higher jet fuel prices, spare part imports and forex scarcity. Analysts have noted that this will further heighten inflationary pressures.
Economic analysts are projecting February headline inflation numbers to decrease further irrespective of the price pressure which has persisted, despite the continued crisis that has been factored would result in elevated commodities prices.
"The CPI data revealed that headline inflation rate moderated 3 basis points to 15.60 percent year on year in January 2022. We estimate headline inflation rate to fall further to 14.9 percent year on year, despite the disruption and price pressure that accompanied [the] PMS scarcity episode in February 2022," Afrinvest Securities analysts noted.
Also, at the Financial Derivatives Company (FDC) Limited, analysts in their projections said: "The NBS is scheduled to publish the headline inflation and related data for February on Tuesday, March 15. Based on our time series model and survey of commodity markets in the Lagos Metropolis, official headline inflation is projected to decline marginally by 0.03 percent to 15.57 percent in February. However, core inflation (inflation less seasonalities) is estimated to increase by 0.11 percent to 13.98 percent. Even though domestic food prices are falling due to weak aggregate demand, consumer price resistance and late harvest; living costs continue to climb. One price propelling factor is the pass-through effect of higher energy prices on transport and logistics costs."
Nevertheless, the current fuel scarcity, which has, to a large extent been brought to the barest minimum by the Nigerian National Petroleum Company (NNPC) Limited through the supply of PMS across the country, has in recent times seen the creation of some level of market inefficiencies and encouraged arbitrage practices.
This created, within a short run, all-around price increases across all commodity or consumer goods categories. Currently, petrol and diesel are selling at different prices across the country, with some selling as high as N250/litre and N650/litre respectively.
Similarly, between February and now, there were some noticeable trends with an increase in the price of commodities with import content, suggesting that imported inflation will remain elevated. Thus, the price of flour rose by 5.37 percent to N21,600 per bag due to rising global wheat prices and persistent exchange rate pressures.
With inflation, in reality, chewing away at people's pockets, it is difficult to be in a hurry to point out that the fall in food prices is sadly temporary, as the cost of living is rising; rent payments are up by an average of 20 percent, as landlords discount for inflation, while the cost of electricity remains stay high as the disposable income of the average Nigerian bleeds profusely.