Apps
Instagram now allows users share posts directly to stories
May 18, 2018936 views0 comments
The line between Instagram posts and stories is getting even thinner lately as the social media app now lets users share posts, both from their own account and from public accounts they follow, directly to their story as a sticker.
Instagram imagines the feature will be used to help promote friends and brands you like on your own story, making it easier to share, say, a band's tour announcement with your followers. (It's easier than saving or screenshotting the image itself since people are going to do it anyway.) Any post that you share to your story still will include the original poster's username, along with a link back to the original post.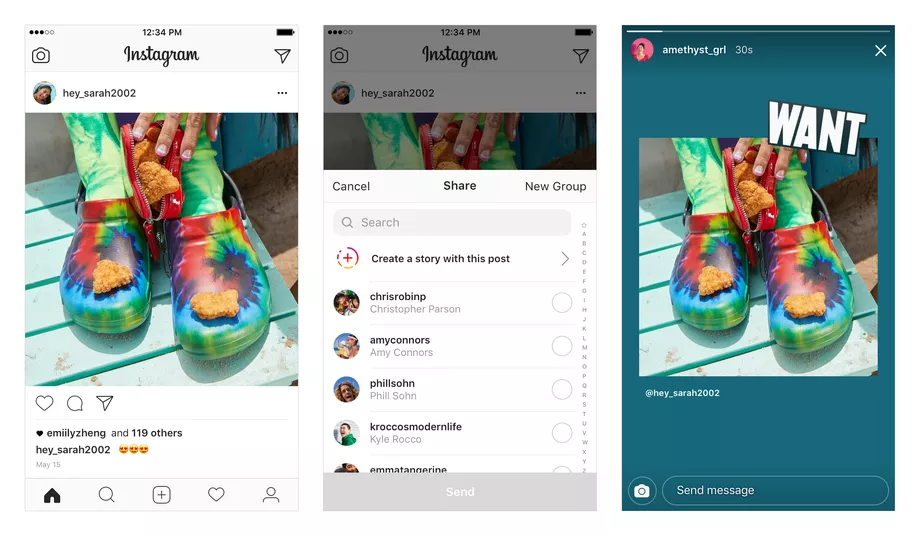 Users will be able to share stories by tapping the same paper airplane above a post in their feed that they would use to share a post through Instagram Direct. Now, there's an additional option to create a story instead. Posts share to stories as a sticker that users can rearrange, resize, and place on customizable backgrounds before posting.
Only posts from public accounts can be shared to stories, and users will have the option to disable others from sharing their posts.
The new story-sharing feature is set to launch on Android today, and it should roll out to iOS over the coming week.