Knowledge@Wharton
Investing with Impact: Becoming a 'Responsible Steward'
April 25, 2022181 views0 comments
Liesel Pritzker Simmons led a very different life before co-founding Blue Haven Initiative, a single family office dedicated to putting wealth to work for competitive financial returns and positive social and environmental change. Born into one of the wealthiest families in America, the public knew her as a child actress who starred in the 1995 movie A Little Princess and played the president's daughter opposite Harrison Ford in Air Force One. In 2002, she and her brother sued their father and cousins, accusing them of misappropriating trust funds set up for the two of them. The siblings settled for about $500 million each.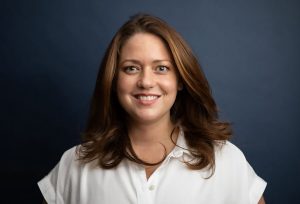 Despite her wealth and the trappings of her upbringing, Pritzker Simmons was always more interested in what money could do for other people and the planet. She wanted to use her inheritance to help others in ways that could create further change. Her journey led her to impact investing.
She recently joined Katherine Klein, vice dean for the Wharton Social Impact Initiative, for an episode of the Dollars and Change podcast to talk about her work and the company. (Find more episodes here.) Listen to the podcast at the top of this page or read an edited transcript of the conversation below. 
Katherine Klein: When I read about your story, I think, "Liesel could have done a lot of things." Help us understand the connective tissue here. As you think about your history, who you are and where you came from?
Liesel Pritzker Simmons: A lot of my motivation, and therefore choices in my life, come from trying to wrestle with the luck and fortune of being born very wealthy and what it means to be a good steward of those assets. How do you move through the world when there is this much wealth inequality? How do you mitigate that, through your actions, through how you invest, and the choices that you make?
I was an actor for most of my childhood and my early adulthood, both in film and in theater. As I got older, I started to become more aware [that] I come from this big business family and I'm going to inherit all this money. I started to spend more time thinking about what that meant than my next audition. College was when I started to become more interested and involved in international development and global markets, and what I could do with this wealth in a way that actually sparks change.
Around the time I was in college, microfinance, market-based solutions — all of those were big buzzwords in international development. I wanted to learn more about how markets, both public and private, are contributing or not to making the world a better place. Understanding that I would have assets to contribute to that conversation, not just as a philanthropist but as an investor — that really started that journey of, what's the best use of this capital?
As a result of this lawsuit, I had total control over these assets. I didn't have to work with anyone or get anybody's approval in terms of how I invest. One of the [critical] things for me was [to] look at these assets holistically and say, "What is everything doing? Can we measure the social and environmental impact of how we're investing?" It's a way to hold myself accountable in a world that doesn't hold wealthy people accountable for anything, really. We've seen snippets of that change in the last couple of years. But largely speaking, you can sort of do what you will with your assets. And I think we should have a little bit more accountability than that.