Coaching Psychologist
Jubilant July! Rising, flourishing with and through people
Joshua Awesome is a Coaching Psychologist/Executive and Business Performance Coach who has supported over 100,000 professionals across Africa and the globe. He can be reached via: Joshua@theawesomecoach.com
July 11, 2022203 views0 comments
At the start of the year I had written an article that was published by this newspaper, "business a.m.", Nigeria's fastest growing financial and business newspaper, in which I stated thus: "Researchers have a term called, 'fresh start effect', that says people are better at tackling their goals when they start on so-called temporal landmarks (i.e., start of a new year, beginning or end of the week, first of the month, etc., etc.)." However, fresh starts are often accompanied by some instances of failure or sub-par past performances.
Excited as I am now, the truth is, I wasn't so, every day of the last six months! Some one hundred and seventy eight days (178) are now history already, as the second half of the year resumes, rising from the ashes of failures (for me, it was fraud – some story for another day – which has a psychological piece to it that I would definitely document in a book I plan to write), aside applying to five universities for another post graduate degree, from which I intentionally laser-focused on "International School of Management" (ISM), where I commence another educational journey for a PhD in learning and development.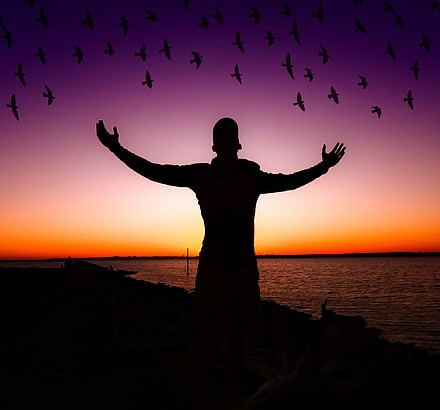 The professor who interviewed me virtually from New York, introduced himself, as I recall him saying: "My name is Jamie, I'm department chair of learning and development at ISM, I've been here about six months now. I started in January 2022."
My mind swung straight back to the new year when I wrote about the typical psychological resetting, a strategy that's truly helpful in bouncing back from a previous failure. Every baby that takes their first step doesn't begin to walk immediately. If you've ever vowed to change or challenge yourself at the start of a brand-new year, month, or a major birthday, you're not alone, as it often feels like a big event for a whole lot of people.
Truth is I was scared at the start of the interview with Professor Jamie. Journey with me for a moment. The International School of Management (ISM) has some exceptional Africans, from the most recent recipient of the African Business Leader Award (ABLA) 2022., Dr Akintoye Akindele, chairman, Platform Capital & CEO, Duport Midstream, whose organisation recently clinched a deal with the government of Senegal, to the Dean, Pan-African University, Professor Enase Okonedo, Dr Peter Bankole, Lagos Business School, and Dr Emmanuel Imafidon, former HR Director, Chevron, all inspirational leaders in their own rights. Next thing I remember him saying, "I am here to provide a different perspective and ultimately, I send in my report. Sound good, any initial questions before we kind of get going?" Professor Jamie asked.
"I mean, I think I would allow you to just take the lead and, hopefully, at the end of the conversation or the time, if I have any questions, I would gladly ask. So, maybe I should just allow you to lead us ahead," I responded.
Professor Jamie said, "Great. So, the first question, it's pretty obvious one: 'Why do you want to do this degree?'"
So, "I think the first thing I'd like to do is to talk about my mission a little bit. My mission, in a sense, is also my motivation. And for me, it is to inspire and inform individuals and groups so they can get involved in life and living. Hopefully, that will then lead them to what I call, the 'flow and flourishing state'. From inside out.
"Yes, so again, that's one of my key motivations behind all of this. A couple of other interesting things driving my interest, and I think if I'm looking at the work and the journey that I have taken, the last 24 years, I've been doing what I do, and I'm one person who is big on knowledge, so I want to be able to learn more, so I can earn more insights and more experience. Hopefully, I will earn more networks and contacts that will pretty much, if I could say, give me the muscles to be able to go farther and journey towards being an influence and an impact driven leader in the world."
When I look back to the end of the interview, I had no idea if I had done excellently or not, but I checked my email daily, looking forward to feedback from the admissions committee. Then, the following week, on Monday June 20, after finishing with my morning meditation, I saw an email that read:
"Dear Joshua,
I'm delighted to announce that you've been accepted to study in the PhD program at the International School of Management."
Now, here's the connection I want to draw attention to. Truth is, so many things we worry about are not going to happen; rather, results we seek are seeking us also. Sooner than later, we will be excited, delighted that we took the leap, for our rise and flourishing is made possible with and through people.
My late father used to say, "nothing ventured, nothing gained." And yes, it can be risky to be in a relationship – people can and definitely would not always do as we desire, when we desire.
Let me conclude with some reflective thoughts: Who are you taking this life journey with? How might you deepen those relationships?
Sincerely wish you a July filled with jubilation, or whenever you get to read this, soar, success with whatever interview is in view (degree, diploma). All the best.
Joshua Awesome is a Coaching Psychologist and Executive and Business Performance Coach who has supported over 100,000 professionals across Africa and the globe. He is Chief Empowerment Officer, AwesomeCoach Teambuild (ACT) Training Systems based in Sandton, South Africa, and  he can be reached via: Joshua@theawesomecoach.com
business a.m. commits to publishing a diversity of views, opinions and comments. It, therefore, welcomes your reaction to this and any of our articles via email: comment@businessamlive.com