Analyst Insight
There are growth benefits in business process management
July 11, 2022949 views0 comments
BY OLUFEMI ADEDAMOLA OYEDELE
Tom Eisenmann in the May – June 2020 edition of Harvard Business Review stated that, "more than two-thirds of business start-ups never deliver positive returns to investors," while Neil Patel, a former contributor to Forbes magazine, stated that "90% of startups fail and about 40% make profits." Most businesses fail or cannot meet investors' aspirations because they either do not know the nitty-gritty of their business processes or refuse to evolve a working business process or fail to manage their business processes efficiently!
Business process management (BPM) is the field of study in which business managers use various methods to discover, model, analyse, measure business performance, and improve, optimise, and automate business operations (processes) in order to maximise profit. A business process harmonises the behaviour of people (consumers and workers), systems, information and other things to produce business outcomes in support of a business strategy. Business process management includes business continuity management and the use of new business performance tools like business machines, business analysis and technologies (hardware and software).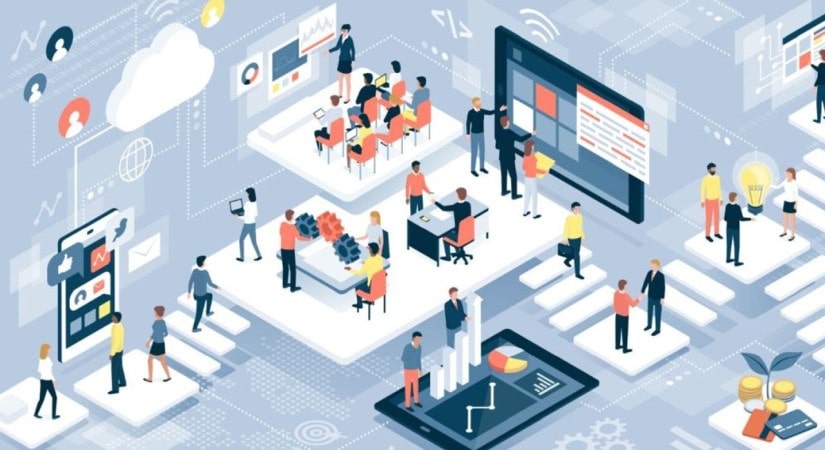 Businesses have been defined as activities embarked upon with the primary aim of making profit. It is a pool of risk and very dynamic. Business men and women do not stop innovating and bringing in new ideas because the business environment is full of inventions and innovations. The insatiable metaphysical wants of human beings, as explained by Adams Smith (1723-1790), means that manufacturers and service providers must always look for ways of producing new products to quench new taste (demand). The factor that makes innovative development possible in businesses is business process management. It defines how businesses can be easily adapted to new business climate and culture, and successfully navigate business 'storms' with ease.
If an organisation's business process is rigid, adapting to change becomes difficult. Businesses change their processes due to change in strategy, goals, raw materials, machinery of production, change in consumers' needs/taste, change in government legislation, conforming to industrial and global best practices, discovery of new processes that produce better results, change in weather, level of finance, etc. Most businesses therefore, spend a sizable amount of money on research and technology, and skill-, knowledge-, and competence-, acquisition so that they are not left behind. Businesses grow and develop on innovation and novel ideas.
Profit is total sales revenue minus total cost of production or income minus expenditure. If a producer can reduce cost of production of its product or service, reduce time of production and improve quality or can do any or two of the three activities, and increase sales, then the producer is improving and has added value.
Ryan Air, the European low-cost airline, in 2011, removed two of the three lavatories in its planes flying short distances and added six customer seats after research showed that 98 percent of passengers do not use the toilet in a short-distance journey. This development reduced fares by five percent according to the CEO, Michael O'Leary. Ryan Air also reduced its ticket price for passengers without loads. Those passengers who have loads have to pay for their loads based on the weight.
Dolce & Gabbana established D&G as a sister company to cater for the low-cadre market. This was done based on feedback from customers. In 2012, Dolce and Gabbana consumed D&G (horizontal merger) to have just a company (Dolce & Gabbana) selling all ranges. Consumers have a direct impact in the way products are produced and priced and this is the reason successful business men and women do not operate in vacuum. They rely heavily on "effective feed-back mechanism." They have to produce what buyers are ready to buy or price their products to buyers' taste and purse. This is part of the functions of business process management.
Radisson Collection (Radisson group of hotels) includes Radisson Blu, Radisson, Radisson RED, Radisson Individuals, Park Plaza, Park Inn by Radisson, Country Inn & Suites by Radisson and Prizeotel. The different names represent different classes of accommodation to meet different lodgers' taste. In 1987, Nissan Motor Company birthed Infiniti as a luxury brand of cars. As a bandwagon syndrome, Toyota's Lexus chain was birthed in 1989 as a luxury brand to rival Infiniti, BMW and Mercedes Benz.
Similar businesses in the same environment, like any group of fish, are 'shoaling'. 'Ongoing' businesses, unlike 'one-off' businesses, are also 'schooling' like fishes inside water, in coordinated manner. If a business fails to trail another/other 'successful' business/es in the same line, it will go astray and fail.
The five (5) steps in BPM are: Design – Business analysts review current business rules and process, interview the various stakeholders, and discuss desired outcomes with management; Model – the new business must be synchronised to look like an already living business; Execute – perform all tasks and activities that will make the new business noticeable; Monitor – follow up on the performance of the new business after it has been reformed; and Optimise – the opportunities available to the new business should be optimised. Businesses' success does not depend on doing the right thing and ticking all the check-boxes, it requires following the steps of other successful businesses and doing more to evolve!
In September 2013, Microsoft (Microsoft Mobile) acquired Nokia businesses. During a conference to announce the acquisition, Nokia CEO, Stephen Elop, told the employees that gathered that, "We didn't do anything wrong, but somehow, we lost." Business is like a game of soccer. You do not have to rely on doing only the conventional and normal cores to survive. Depending on the strength of other competitors and how conducive the business environment is, businesses have to do the 'extra jobs' to survive. Businesses must look for interventions that can substantially improve employees' daily work like employees' involvement. Employee involvement refers to work systems that allow employees to systematically give their input into decisions that affect their individual works.
Richard Buckminster Fuller (1895 – 1983) stated that, "You never change things by fighting the existing reality. To change something, build a new model that makes the existing model obsolete." Businesses must continue to change for better (advance) and adapt to change through business process optimisation. The essence of business process optimisation is to ensure more or better results are achieved with less input. Business process optimisation is the future of all businesses and is the primary aim of business process management.
Olufemi Adedamola Oyedele
, MPhil. Construction Management, managing director/CEO, Fame Oyster & Co. Nigeria, is an expert in real estate investment, a registered estate surveyor and valuer, and an experienced construction project manager. He can be reached on +2348137564200 (text only) or
femoyede@gmail.com
business a.m. commits to publishing a diversity of views, opinions and comments. It, therefore, welcomes your reaction to this and any of our articles via email: comment@businessamlive.com