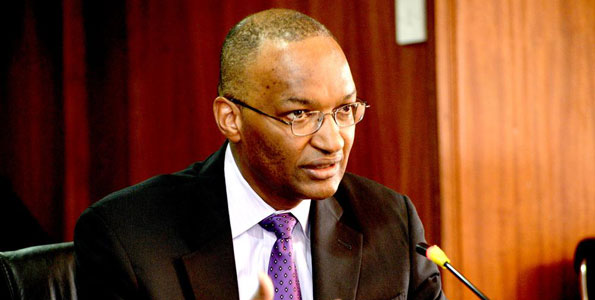 Business a.m.
The Central Bank of Kenya (CBK) is set to regulate loan rates for digital lenders operating in the country.
This is contained in some of the proposed amendments to the Central Bank of Kenya (Amendment) Bill for 2020, monitored local media reports indicate..
If passed into law, the CBK will regulate the monthly interest rates that can be charged by digital mobile lenders such as increases or any other loan charges. It will also put a limit on non-performing loans at not more than twice the defaulted credit.
This means that the apex bank will have to approve increases in pricing or the launch of any new product for digital microlenders operating in Kenya. Like other commercial banks, these platforms would need regulatory approval before any major change.
According to a notice on the Bill, its main aim is to amend the Central Bank of Kenya Act to regulate the conduct of digital financial products and services. The banking regulator's responsibility is to then ensure fair access to credit.
This move comes a few months after the banking regulator stopped these digital microlenders from blacklisting loan defaulters on the country's credit reference bureaus.
By and large, these moves to check the activities of digital micro-lenders come as a result of a series of complaints about their predatory practices. They include loan interest rates as high as 520% per annum, harassing of friends and loved ones, and dubious info on loan terms.
The issue of predatory lending is not peculiar to Kenya. Last year, several of these predatory lenders emerged on the Google play store, and the tech giant had to impose new rules to stem the tide of predatory practices.
Despite this, several of these apps still exist on the Google play store, and little has been done to halt the tide. In Nigeria, we explored the emerging practice of predatory lending; a practice that has seemingly escaped the eyes of regulators.
With the COVID-19 pandemic bringing a lot of harsh economic effects, borrowers are seeking loan relief, but loan companies are likely experiencing a lot of defaults. Nonetheless, it makes sense to put an end to financial practices that could put people in debt.