Lagos
Lagos state monthly internally generated revenue now N34bn
May 21, 2018919 views0 comments
The Lagos State Government said Monday that it had achieved an average monthly Internally Generated Revenue (IGR) of N34 billion in 2018.
Akinyemi Ashade, the commissioner for finance, revealed this in Lagos, at an ongoing ministerial briefing to mark the third anniversary of Governor Akinwunmi Ambode in office.
Ashade said that the 2018 revenue generation performance was way ahead of the monthly averages of the last three years, and attributed the improvement to the impact of ongoing reforms and growth in the state's economy.
"Notably, we are recording gradual improvement in our average monthly IGR in 2018 compared to the levels achieved in previous years due to the impact of ongoing reforms and growth in the state's economy.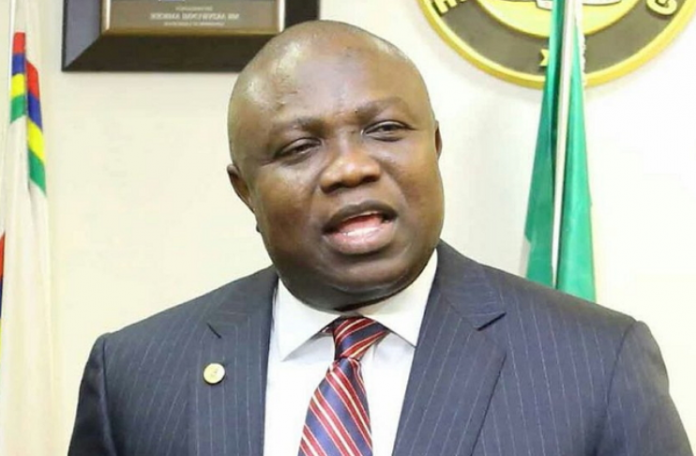 "Based on our first quarter results, Lagos State has so far achieved an average monthly IGR of N34 billion in 2018 compared to monthly averages of N22 billion, N24 billion and N30 billion in 2015, 2016 and 2017, respectively," he said.
The commissioner expressed optimism that the IGR would continue to rise as the state continued to implement various reforms, driven by wider technology adoption and innovation.
He added that the target to grow the state's IGR to N50 billion next year was on course.
"The target we set for ourselves is N50 billion, but we all know the kind of push backs we have experienced, including people going to court and all that. Our commitment is not for now; it's for the future of Lagos.
"We know it is a marathon, we would win some and we would lose some, but we are very committed to ensuring that we meet the target.
"But, if we do not meet it this year, definitely there will be another year, but we believe we will succeed in that target we set for ourselves," Ashade said.
On federal transfers, he said since Lagos joined the league of oil-producing states, it had received N327 million oil revenue, comprising N197 million received in 2017 and N130 million in the first quarter of 2018.