Lagos
Lagos strategic to Nigeria's growth, says Consumer Protection Council chief
January 29, 20181K views0 comments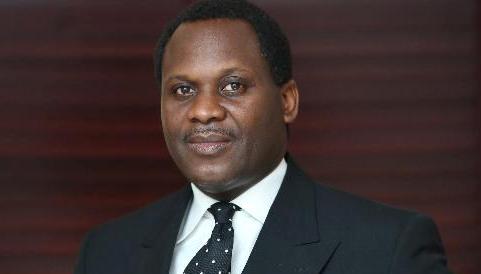 Babatunde Irukera, the director general of Consumer Protection Council (CPC), on Monday described Lagos State as one of the recognised and largest sub-national economies in Africa.
He said Lagos was strategic to Nigeria's growth and development, adding that the state had become a model for others as well as a force to reckon with in the global space.
Irukera made the observation while leading a delegation of CPC, officials of Nigerian Association of Chambers of Commerce, Industry, Mines and Agriculture (NACCIMA) and United Nations Industrial Development Organisation (UNIDO) on a courtesy visit to Akinwunmi Ambode, governor of Lagos State at the Lagos House.
He said: "Lagos State is one of the largest sub-national economies in Africa and one of the most recognised sub national economies in the world and that is something because it means that the economy of Lagos is far larger than many countries in the world.
"To lead that kind of a state is an incredible thing because in many respects you are leading a sub national entity that is greater than many nations all over the world.
"So, you actually have presidents that are actually smaller than the Governor of Lagos," he said.
Irukera said they were in Lagos to flag off an advocacy on the National Quality Infrastructure Project and the choice of Lagos was due to its strategic position.
This, he said, was in terms of housing the bulk of production and importation activities in Nigeria and also for the fact that majority of complaints received by the CPC came from consumers in the state.
Irukera said the National Quality Infrastructure Project was a partnership between the Federal Government and UNIDO to sensitise citizens about demanding quality and also ensuring that manufacturers of goods and services respected appropriate quality standards.
He commended the state government for setting up Consumer Protection Agency (CPA), saying that the governor had raised the bar of governance in the country.
Governor Ambode, in his response, charged the CPC to look beyond the rights of citizens to have quality products and services and to beam its searchlights on other key sectors which had the direct impact on the standard of living of Nigerians.
"The kind of services that we provide in terms of transportation; is it the kind of thing that our people should have, should we just label them and say that is what their own lifestyle should be? These are things that we should find some platforms to talk about," he added.
He pledged support to the 'National Quality Infrastructure Project', saying the campaign would ensure that the right of Lagosians and Nigerians in general to quality goods and services was guaranteed.
Ambode said concerted efforts must continue to be made by all stakeholders to ensure that Nigerians were exposed to the best. He said his administration had already queued behind the advocacy with the setting up of the Lagos State Consumer Protection Agency (CPA), chaired by a consumer rights advocate and lawyer, Olufunmilola Falana.