Lagos
LCCI to assess impact of border closure on Nigeria's economy
February 17, 2020794 views0 comments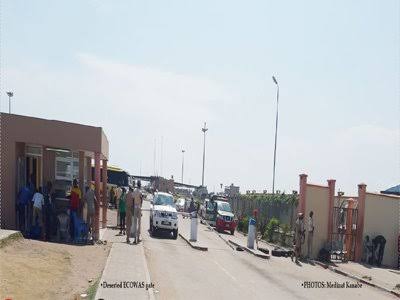 By Samson Echenim
The Lagos Chamber of Commerce and Industry (LCCI), the premier chamber of commerce and a leading voice in the organised private sector (OPS) in Nigeria, is set to hold a roundtable on the border closure and its impacts on businesses and the economy.
The chamber said in a statement on Friday that the roundtable is aimed at examining the effects of the policy on the sectors of economy as well as coming up with sustainable solutions to present to government on the issue.
Muda Yusuf, director-general of LCCI said, "The roundtable is designed to bring together stakeholders to have a robust conversation and explore multiple scenarios to the issue of cross border trade. It is also to properly assess the benefits or otherwise of the closure of the land borders. We seek the collaboration of government in this regard to complement the efforts of the private sector to create wealth and generate employment, by ensuring an enabling environment for businesses to thrive."
Yusuf further stressed that, "the event hopes to have in attendance Babagana Monguno, national security adviser (NSA); Hameed Ali, comptroller-general of the Nigeria Customs Service (NCS); Segun Ajayi-Kadiri, director-general of the Manufacturers Association of Nigeria (MAN); market operators from both formal and informal sectors and others, whose operations are directly or indirectly affected by the policy."
The Toki Mabogunje, president of the LCCI, is expected to chair the event, which holds on Tuesday February 18, 2020 at Commerce House in Victoria Island, Lagos.