Agric
Lipton, WE partner to empower 80,000 tea farmers in Kenya
April 23, 20182.7K views0 comments
Lipton, a global refreshment brand and WE, a charity organization have partnered to empower 80,000 women in tea farming communities across Kenya by providing them access to financial and business skills training.
Program participants will learn financial fundamentals from budgeting and cost-pricing to creating business plans and applying for loans in addition to financial literacy including communication, bookkeeping and loan distribution, leadership fundamentals like conducting corporate elections, drafting policies and establishing group constitutions, entrepreneurship tools from marketing to pricing and health management, including stress and substance abuse education.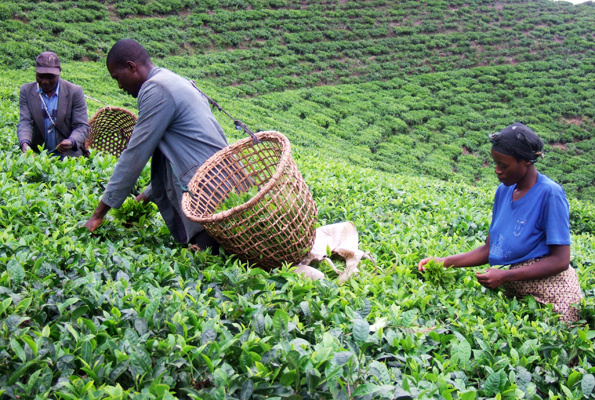 Powered by WE's 'Track Your Impact' promise, tea drinkers can help support the program by purchasing their favorite Lipton product with a Track Your Impact sticker.
Each sticker has a code that consumers can enter on we.org/Lipton to see exactly where and how every purchase has made an impact on women tea farming communities. Lipton's Track Your Impact products are available now at grocery retailers nationwide while supplies last.
"We are proud to have the opportunity to support the women tea farmers in Kenya, and are keen to let people know that their Lipton purchase makes a difference in these women's lives," said George Hamilton, Tea Director at Unilever. "Our goal is to help them build a cycle of learning, sharing and empowerment within their communities that will help future generations of Kenyan families."
Lipton and WE recently visited Kenya to speak with the tea farmers and see how the program was making a difference in their lives.
"The impact of the partnership between Lipton and WE is monumental. It will empower tens of thousands of women in tea farming communities, providing them with the opportunity and knowledge to access financial tools and support their families and communities," said Roxanne Joyal, CEO of ME to WE, the social enterprise to WE.