Technology
LoftyInc, Google, ExxonMobil, Facebook set up $10m Afropreneurs Fund for African startups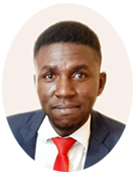 A graduate of Economics and Statistics from the University of Benin. An experienced researcher and business writer in the print and digital media industry, having worked as a Research Analyst at Nairametrics, Voidant Broadcasting Ltd, Entrepreneurs.ng, and currently a Market and Finance Writer at Business a.m. For stories, press releases, exclusive events, call +2347052803696 or send a mail to abuedec@gmail.com.
September 1, 2021310 views0 comments
LoftInc Capital, a pan-African venture capital, has set up a $10 million Afropreneurs Fund 3 for technology startups in Africa. It is working in partnership with major multinationals, including ExxonMobil, Google, Facebook, among others.
Idris Bello, founding partner, LoftyInc Capital Management, in a statement, revealed that the venture capital firm has written and approved cheques to over 20 startups in Africa across the e-commerce, healthcare, media, logistics, and fintech sectors, since it started raising money for the fund.
"LoftyInc runs three funds simultaneously. The second fund, which is its first formal VC fund, is largely focused on Nigeria.
"On the other hand, this third fund follows the thesis of LoftyInc's first fund: investing in startups across different markets and sectors in Africa and the diaspora," he said while alluding that it has reached the first close of about $5.5 million.
Idris disclosed that its corporate partners cut across various industries such as e-commerce, fintech, healthcare, logistics, and media, in different regions within and outside Africa.
"From 2017 to 2020, LoftyInc wrote cheques worth over $1.2 million in nine rounds to six Nigerian startups such as Printivo, RelianceHMO, Epump, YouVerify, Shyft Power Solutions, and Flutterwave," he said.
The founding partner also said the fund intended to take big bets on markets outside the big four in Africa, namely, Nigeria, Kenya, South Africa and Egypt.