Agency
Manufacturers caution against workplace risks
May 8, 2020735 views0 comments
About a week after the government eased the lockdown imposed to control the spread of coronavirus with the opening of some vital industrial sectors, the Manufacturers Association of Nigeria has warned that it is too early to throw caution to the wind concerning safety at workplaces.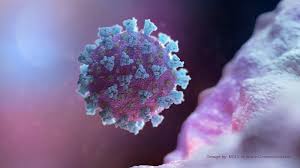 MAN has therefore urged employers to provide necessary safety measures at the workplace even as it says the workers must make use of them.
A statement signed by Ambrose Oruche, the acting director-general of MAN, the manufacturers said to avoid another lockdown as experienced in the month of April, employers must develop an action plan to reduce the risk of exposure to any infectious disease in the workplace and it should be clearly communicated to all workers.
It added that while the workers should maintain the rules of hygiene as enunciated by the World Health Organisation on COVID-19, employers should have staff contact details that must be kept up to date and easily accessible.
MAN added that employers should developed policies and practices that would enable their members of staff to work remotely with more flexibility.
It stated, "As the workplaces, industries and others reopen for the phased eased lockdown, there are certain expectations for the employers and employees, especially the members of MAN.
"While we are mindful that the businesses must continue to run for the provision of products to ensure economic stability, we may not lose sight of the need to embrace safety and preventive measures against the spread of coronavirus in the workplace."
MAN also said, "Use of face masks should be made compulsory at workplace by employers. They must promote hygiene such as washing of hands and provide sanitizers as well at strategic points.
"They must display signage in the office or business premises reminding staff and visitors to maintain good and respiratory hygiene."
It specifically urged that employers should develop an infectious disease action plan to reduce the risk of exposure in the workplaces.
"Employers should ensure that staff members know how to spot the symptoms of coronavirus and they have a clear understanding of what to do if they are unwell," it stated.
MAN noted that there was a need for employers to develop social distancing strategies to safeguard the health and safety of employees whose duty required face-to-face interaction with customers.
It, however, advised that they should limit face-to-face meetings with clients and promote the use of modern technology such Zoom and Skype in conducting such business meetings virtually and remotely.
It also stated that any employee who felt unwell should stay at home and if symptoms akin to COVID-19 developed, they should call the Nigeria Centre for Disease Control's helpline for intervention