Nigeria Frontier Markets
Marketing its tourism, Imo opens first-ever tourism information office
June 14, 2022560 views0 comments
BY Dikachi Elemba
To project and showcase its potentials, the government of Imo State, through the Ministry of Tourism, Culture and Creative Arts, has opened a tourism information office at International Exhibition Centre, FSP Park, Owerri, in line with the commitment of the state government to project the state as a huge tourism destination.
Imo State, the Eastern Heartland and hub of hospitality, has over 10 tourist centres and attractions with about 300 standard hotels located in different parts of the state, according to a document seen by Business A.M.
Some of the tourist attractions, Uche Ohia, the commissioner of tourism, culture and creative arts, said the ministry would want to project to enable the government raise its internally generated revenue (IGR) include, the Oguta Lake, which he said is a major tourist attraction in the state and is also the biggest natural lake in the five states of the South-east region and the second largest in Nigeria.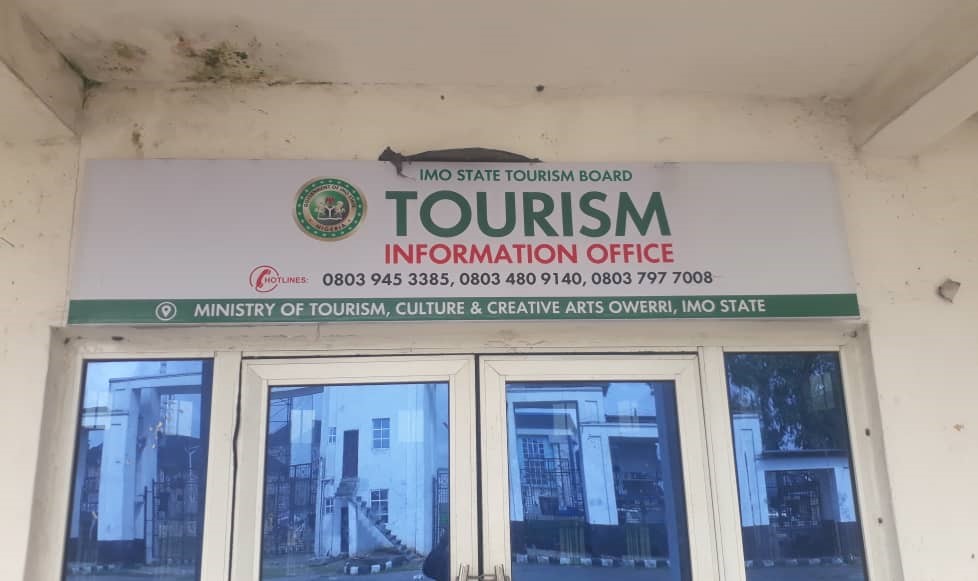 In a brief and vivid description of the wonder lake, he stated that the Oguta lake and a river called Orashi have a confluence point where the clean water of the lake and muddy water from the Orashi river meet but none could mix with each other, adding that it is one of the wonders of nature, a good attraction and sight for tourists to see.
Some others include the Mbari Cultural and Arts Centre, a three dimensional cultural facility which is made up of the amphitheatre, Mbari Kitchen and Mbari Museum, the Nekede Zoological Gardens, like a forest reserve, it spans up to 10 hectares of land, the Freedom Park, etc, these and others are meant to project the state and are also potential money spinning sites for Imo State.
Commissioning the tourism information office, commissioner Ohia assured that the place would provide various and up to date information on tourism and tourism establishments in the state, on calendar of events and ceremonies, on fees and taxes payable by tourism facilities, and for investment opportunities in Imo State.
According to Uche Ohia, the information office would also serve to assist Diasporans seeking to visit or to invest in the state as well as offer assistance to African Americans searching for their roots.
He said the top notch services that would be provided by the all-purpose tourism information office would be complemented by the availability of directories of exquisite and affordable hotels, lounges, night clubs, event centres, ecotourism outfits, shops and eateries to make Imo one of the best states in tourism and hospitality information access in Nigeria.
It will be recalled that the Imo State Ministry of Tourism, Culture and Creative Arts recently flagged off the Imo Tourism identity logo design contest to create a brand identity for Imo Tourism in order to facilitate smooth tourism marketing in the state.