Companies
WORLD BUSINESS & ECONOMY
Mastercard expands new platform to institutions in Africa, Middle East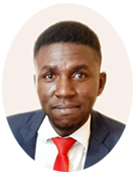 A graduate of Economics and Statistics from the University of Benin. An experienced researcher and business writer in the print and digital media industry, having worked as a Research Analyst at Nairametrics, Voidant Broadcasting Ltd, Entrepreneurs.ng, and currently a Market and Finance Writer at Business a.m. For stories, press releases, exclusive events, call +2347052803696 or send a mail to abuedec@gmail.com.
February 10, 2022393 views0 comments
Mastercard, the global payment platform, is expanding its new interactive business intelligence (BI) platform, Mastercard Market Trends, in the Middle East and Africa, according to a statement by Dimitrios Dosis, president, Middle East and Africa (MEA).
The company said the new platform, which provides a comprehensive view of payment insights, competitive intelligence and industry trends for banks and financial institutions across the world, is now available within the Middle East and Africa, adding that the innovation was critical for business success and would allow businesses to have access to relevant insights, data and analysis to inform smart decisions.
Dosis said in the statement that, "Mastercard Market Trends offers a one-stop-shop for financial institutions to access key information, which will allow for better decision-making and results. The platform brings together the latest market, industry and consumer insights, enabling financial institutions to really understand their customers and confidently embrace the constant evolution of how people shop and pay.
"The platform includes key features such as Market Assessment which provides insights into socio-economic, payment and digital Key Performance Indicators (KPI). Data curated at the local level by Mastercard teams with five key MEA markets (Nigeria, Egypt, Saudi Arabia, South Africa and the United Arab Emirates) are analysed in detail.
"It is now available for issuers and acquirers across Africa and the Middle East by accessing the Mastercard Market Trends website with their Mastercard Connect credentials," he said.