Small Business
Meet Nigerian who became a phone software engineer by reading and watching videos on YouTube
October 9, 20181.4K views0 comments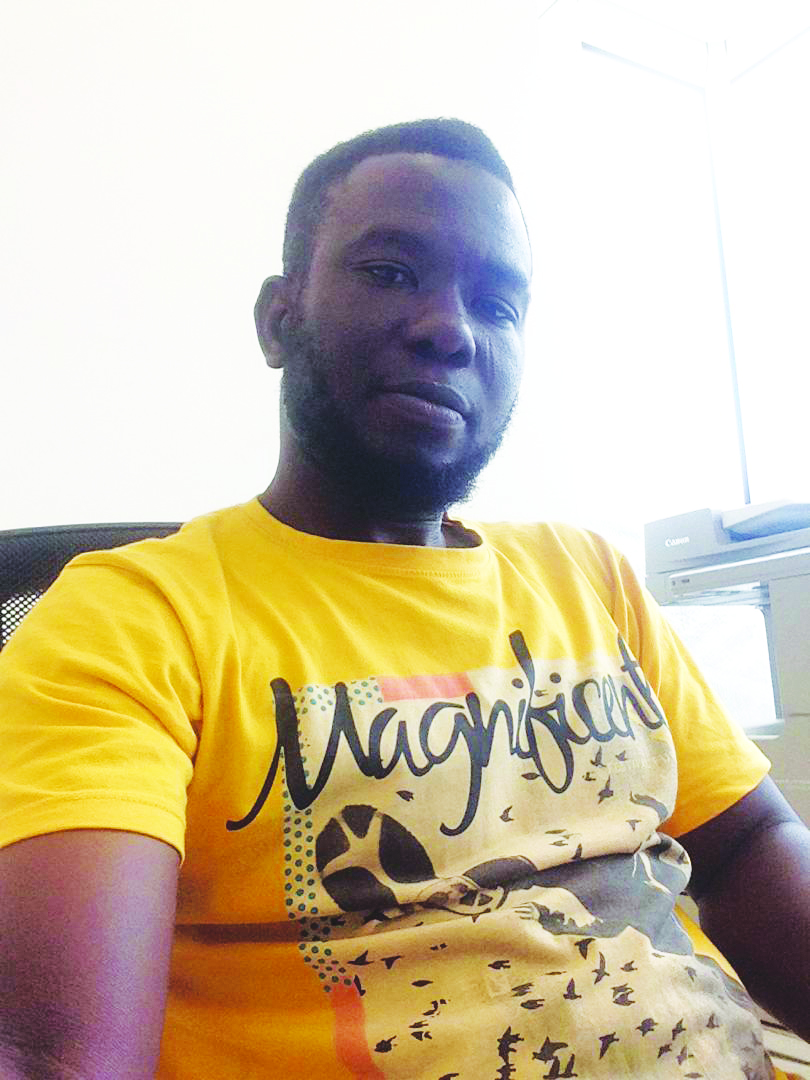 Jeheel Kasali, is an experienced phone software engineer in Computer Village market, Lagos and has been fixing phone software issues for a few years.  He spoke to Justice Godfrey Okamgba on how reading and watching videos on YouTube had made him an active player in the phone software services business.
When did you start and how come you are now a phone software engineer?
I started having the drive when phones were first unveiled in Nigeria. I was just playing around with some devices. I could play with a phone that isn't functioning for hours. Then, technology wasn't as advanced as it is today. I could remember vividly, what was in the market then was iPhone 2 and I doubt how many people in this generation know about iPhone 2.
However, I had a passion and it propelled me to start learning from a boss via apprenticeship. After some years, I was able to gather some cash before going to the higher institution. Upon graduation, I took the risk to set up my business as a phone software engineer. Since then, my significant strong point has been watching videos on YouTube and reading books.
How has the phone software business fared in the market in areas of demand?
When it comes to software business, there is the PC and the smartphone software market. The smartphone software is a very broad market. In fact, smartphone service software can cost as much as over N150, 000.
These software applications are not just something you can just buy, you have to learn and study how they work and how you can apply them when fixing a device. For instance, before I spend as much as N30, 000 or N40, 000 on phone software, I would need to know the limitations and functionalities of such software.
Computer Village is making the phone software market ever interesting and booming, maybe because it's the largest computer accessories' market in West Africa. There is a good market for iPhone and Samsung, as well as other smart devices.
For instance, if you want to unlock a device, upgrade, flash a device you need software. The more expensive the software is the more the functionalities. In fact, there is software that allows you to change the IMEI (phone identity), which is something I do not do because it's illegal.
You would agree with me that Nigeria doesn't produce a phone. When some of these phones are brought into the country, they are usually locked and you have to unlock them before use.  The demands for these services are quite huge.
Similarly, phones do have bug issues mostly known as a virus and we get some of these phones too to work on. Even when people are hungry and their phones are bad, they would rather use their money to repair their phones rather than buying good food to eat. People come up with different needs concerning smartphones on daily basis.
However, there are certain precautions such as letting a customer know that his or her data would be lost after flashing or reprogramming the phone. It is imperative that the customer knows before any software engineer works on a device.
How lucrative is the phone software business?
This is very profitable; it's more like someone selling foodstuff. It's a day-to-day need – people work on their smartphones every day. If you check the statistics of smartphone users you would notice that the business is a very lucrative one. However, customer satisfaction in this business is important. If you don't know how to satisfy a customer, then you are more likely to fall out of business.
How are you able to combine phone software business and other businesses?
My boss and I have a similar story. I also chose the phone software business only. I don't do any other business because this is something that people demand every day. Smartphones are proliferating and many needs are arising from it. It's a very lucrative business; people are always fixing their devices.
No doubt, education is the light but I don't subscribe to the fact that you must wait for the government or someone else to set up a company before you can start working. You can try and make things work yourself as a graduate; you invent things and improve yourself. That is what I did from the onset and besides my passion played a very good role.
While growing up, I play with gadgets a lot and today, here I am working as a phone software engineer.
How do you keep up-to-date of new technologies in the phone software space?
Most of the software that we use, roll out updates online and as a software engineer, you have to be checking and updating your software as well.
Also, we have a forum where we learn new things from every member to exactly what's happening in the market.
Could you highlight some of the issues in the phone software business?
One challenge is the Internet. This is Computer Village where Internet access is almost always poor. We have to always improvise for us to do anything because this job is solely dependent on the Internet. It's difficult to operate on any device without the Internet.
One of the striking challenges is that you won't be able to work on everything. There are certain problems that you can't just fix. For instance, some software engineers try to change the IMEI, which is an unlawful thing to do. I don't do that. You can imagine what happens after changing an IMEI of a stolen device and you are being caught.
I also think, there should be a strong association, I am not saying we don't have, we have them. But I am looking forward to seeing a stronger association that will help in price regulation. Some software engineers just appear to be too hungry and are willing to go as low as N2, 000 to get a job done. This kind of situation affects our business.
What would be your advice for someone who is thinking of starting a phone software service business?
If you don't have anybody that would train you, you have to go online and read up materials very well. It is important to know what you are doing because you can't just open people's gadgets and start working on them. If someone wants to start this business, I would advise the person to buy software that has the capacity for solving certain basic smartphone problems.  In other words, it's good to start big.
You need to start it big because new smartphones are coming up while new technologies are evolving. The whole idea is to do what others can't do, that way the person would be able to stay longer in the business. You need to keep moving with the flow instead of being left behind.