By Onome Amuge
Metal prices on the London Metal Exchange (LME) were mixed on Tuesday morning but markets remain on a positive drive despite China's absence.
LME three-month base metals prices for tin gained 0.2 per cent at $24,440 per tonne, zinc lost 0.6 per cent at $2,827.50 per tonne, while copper shed 0.2 per cent at $8,381 per tonne. However, projections for copper remain positive, having in its last session set a fresh high at $8,437 per tonne – the highest it has recorded since May 2012.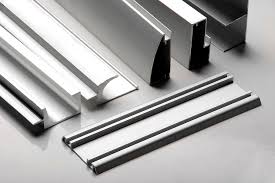 Prices for precious metals grew firmer this morning, with spot gold and silver both gaining 0.3 per cent at $1,823.27 per oz and $27.65 per oz respectively.
Gold prices, according to current data, remain within their sideways-to-down channel. The yellow metal has seen its performance decline by $4.30 (0.24 per cent) in the last 30 days. On the other hand, silver maintains its recent surge with speculations pointing towards more gains in the first quarter of the year.
Commenting on the metals' current form, dealers said if prices cling to their gains until China returns from its 16-day holiday on Thursday, then Chinese traders may need to play catch-up, which could add extra momentum and more excitement to the market.
Analysts said expectations for stronger demand on the back of economic recovery and infrastructure spending are driving prices while the potential shortage of copper,tin and other semiconductors, is yet to have any significant effect on demand.