Africa
Moody says South Africa's central bank under increasing political pressure
July 31, 20171.3K views0 comments
South Africa's central bank is under increasing political pressure to maintain "expansionary" monetary policy, Moody's Investors Service said as the regulator prepares to challenge an instruction to change its mandate.
The High Court in Pretoria will on Tuesday hear the Reserve Bank's application to review an the Public Protector's order that lawmakers must change the constitution to make the central bank focus on the "socio-economic well-being of citizens," instead of inflation. While the anti-graft ombudsman, Busisiwe Mkhwebane, has said she won't oppose the application, her recommendation remains in place until it's set side by a court. The report came after a major cabinet shuffle and before the ruling African National Congress's policy conference.
The timing "points to growing political pressure for less independent monetary policy, a key pillar in our assessment of South Africa's gradually deteriorating institutional strength," Moody's lead sovereign analyst for South Africa, Zuzana Brixiova, said in an emailed research report. "It also sends another unclear signal about the policy direction at a time of very low and falling business confidence, and coincides with governance issues at state-owned enterprises."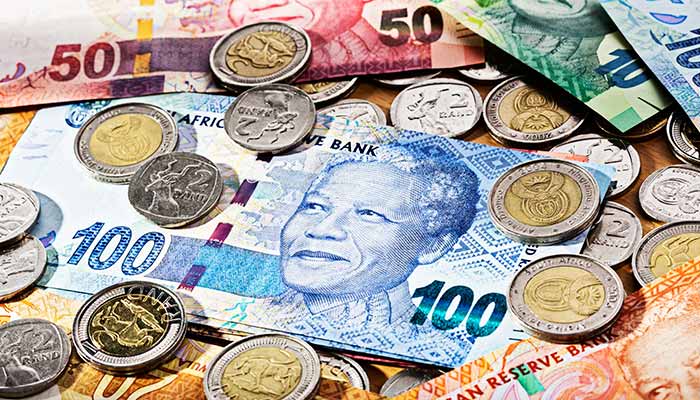 The independence of South Africa's central bank is cited by rating companies as an key strength, and any move to erode that could lead to further downgrades, particularly after President Jacob Zuma removed Pravin Gordhan as finance minister in March. That move raised concern that National Treasury decisions would be become more political, and sparked cuts to junk status by S&P Global Ratings and Fitch Ratings Ltd.
The central bank cut the benchmark repurchase rate on July 20 for the first time in five years as its inflation outlook improved and it halved its economic growth forecast for the year to 0.5 percent. The Monetary Policy Committee could reduce the rate by another 50 basis points over the course of the year, unless inflation expectations rise or portfolio inflows become uncertain, Brixiova said.
"The exchange rate remains a key risk to the inflation outlook as it is highly responsive to a shift in investor sentiment as well as to political uncertainty in the run-up to the December 2017 ANC leadership conference and 2019 presidential elections," she said.
The ruling party will elect new leaders in December, with the person likely to be national president in two years given the ANC's majority support.
The rand extended a decline in Johannesburg on Monday after the report and was 0.8 percent weaker at 13.2323 per dollar by 12:45 p.m.
Moody's cut its rating of South Africa's foreign-currency debt to one level above junk after the March cabinet change.