BY MADUABUCHI EFEGADI
Increasing interest in alternative citizenship has led to a surge in the number of Nigerians seeking investment migration, according to a new report by Henley & Partners.
This surge is fuelled by high-net-worth families' quest for stability, security and, generally, better standards of living as Nigeria battles a dwindling economy and rising insecurity.
Among the emigrating Nigerians, interest in Canada and Malta remains strong, with the Caribbean investment programmes especially in St. Kitts and Nevis being another top contender, Henley & Partners, an international residence and citizenship by investment advisory firm, said in its latest global citizens report.
The Henley Global Citizens report, which tracks private wealth and investment migration trends worldwide, said a forecast of high-net-worth-individual (HNWI) growth figures shows there will be a boom in the number of millionaires and billionaires coming out of Africa over the next decade.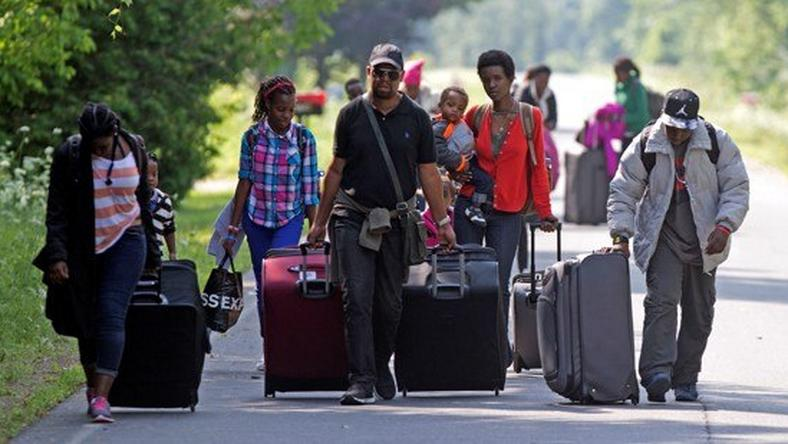 Amanda Smit, managing partner at Henley & Partners South Africa, said there is a strong HNWI growth forecast for Africa and that emerging economies in Africa, Latin America, and elsewhere in the Global South are rapidly catching up with the traditional high-income markets when it comes to the generation of private wealth.
"As our latest report predicts, the number of HNWIs in the top 15 leading economies in Africa are forecast to grow anywhere between 40 percent and 80 percent over the next decade, compared to just 20 percent in the US and 10 percent in France, Germany, Italy, and the UK," Smit said.
Nigeria, with an expected 30 percent growth in its high net-worth individuals (HNWIs), ranks sixth among Africa's top six HNWI growth forecasts over the next decade.
Mauritius, at 80 percent, has the highest forecast HNWI growth for the next decade among 47 sub-Saharan Africa countries.
Other highlights are Uganda, with 60 percent projected HNWI growth, Kenya and Morocco with 50 percent HNWI growth by 2031 each, and South Africa with 40 percent.
The Q2 report by Henley & Partners exclusively featured the latest projected 2022 net inflows and outflows of US dollar millionaires forecast by New World Wealth. This is, namely, the difference between the number of HNWIs who relocate to and the number who emigrate from a country.
Ladi Runsewe, founder and chief executive officer of UR Family Office (UFO), homing in on Nigeria, said there has been a significant surge in interest in alternative citizenship in the country because "high-net-worth families seek simplicity, stability, and value".
According to him, affluent investors "are now actively seeking options that provide access to better healthcare and ensure stability and security for their families".
"Patriarchs and matriarchs still carry the hope that the standard of living will improve in their country but in the interim, they are securing their wealth offshore as a priority," Runsewe said.
Also, enquiries from African investors are also continuing their strong growth trajectory 2022 as a rising number are embracing investment migration as a means of enhancing their global mobility and mitigating regional risk. The most enquiries in Q1 came from Nigerian investors, followed by South Africans, and Algerians.
Stuart Wakeling, managing partner at Henley & Partners Nigeria, said many private clients from across the globe are keen to fortify their alternative citizenship portfolios by investing USD 200,000 in real estate in the dual island Caribbean nation or donating USD 150,000 to its sustainable growth fund (SGF).
"With a processing time of three to six months (and a unique 45-day fast-track option), eligible applicants acquire a second citizenship that grants them not only business travel and lifestyle advantages but also acts as a safety net. Should the fiscal and economic policies in their home countries ever pose a threat to their financial security and business legacy, the investment can safeguard their capital by giving them the option of an additional nationality," Wakeling said.
But Ayuli Jemide, founder of DETAIL Commercial Solicitors, said Nigerians have traditionally sought an alternative residence or a second passport for several reasons, the first being education.
"Second is mobility. Many investors, particularly businesspeople, want a passport that allows them to travel visa-free to many countries at the drop of a hat. The third reason, which links to the second, is strong family ties. For many affluent individuals, it is important to be able to visit family members who reside abroad at short notice and hassle-free," Jemide said.
The concept of residence and citizenship planning began in the 1990s. Since then, over $10 billion has been raised in foreign direct investment by countries (mainly the Caribbean and lately some European nations) involved in it. As globalization has expanded, residence and citizenship have become topics of significant interest among the increasing number of internationally mobile entrepreneurs and investors.