Technology
MTN gets into headwind competition with launch of Nigeria fintech strategy
September 4, 2019438 views0 comments
By Samson Echenim
The bid to deepen financial inclusion by bringing banking to 36 million Nigerians who are said to be outside the banking circle has received a new height of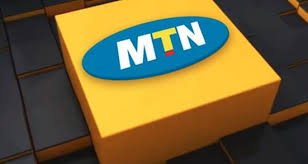 competition as Africa's telecoms giant, MTN enters the financial technology market.
MTN launched its Y'ello Digital Financial Services, (YDFS) unveiling its super-agent network service named 'MoMo Agent' at an event in Abuja on Thursday in Abuja, with experts saying the telecoms giant has gotten into a tough market.
But experts say MTN's biggest markets in the fintech lie in the rural areas of Nigeria, as the cities have been taken up by core financial services providers, which are already rooted in the industry.
"I see a very tough competition for MTN here. This is not like when the company brought GSM, with no immediate competitor. In the fintech industry there already big players, which are traditional with financial services for that matter," said Nkiru Amah, an accountant.
I think MTN should focus on the villages where there are no banks. The telecoms company is wide in coverage and I suppose that it should be able to provide the service in all areas where its network is present. This is where I think it has its strength," she added.
Similarly, Steven Olisah, a financial analyst said "the competition is real," but noted that since there are regulators, competition would bring out the best in the fintech players.
"This is very good for Nigeria and Nigerians. It is shameful that in ranking, you find countries like Ghana and Kenya far ahead of Nigeria in fintech, in a continent we are called a giant. With MTN coming in, I see the sector changing very fast. MTN should know its through the riddle," he said.
MTN in Nigeria has had a tumultuous history of billion-dollar fines and lawsuits, with the company most recently faced with allegations of illegally repatriating $8.1 billion in profits and owing $2 billion in taxes.  In 2016, it reached a $1.7 billion settlement with Nigeria's government after a protracted SIM card dispute and an initial $5.2 billion fine.
"The company (MTN) must have learnt to stay off trouble, especially as we are having issues with South Africa due to incessant xenophobic attacks on Nigerians by South Africans, the home country of MTN. But the telecoms giant is very business-like and has shown that it's been all about business," Olisah noted
According to a World Bank report, Nigeria is characterised by a low banking penetration, around 40 per cent in 2017 and a nascent mobile money market, where 90 percent of rural dwellers are not banked. In the cities however, existing bank customers can already use their bank accounts to carry out transactions through apps or by typing short codes into a phone. MTN believes that its network of MoMo agents can penetrate the market in no distant time.
"The extensive network of MoMo Agents will immediately begin providing safe and accessible money transfer services to underbanked and unbanked people across Nigeria. With this, the company joins ongoing efforts to accelerate the Central Bank of Nigeria's drive for financial inclusion," MTN said in a statement after the official launch of the product.
Speaking at the launch, Ernest Ndukwe, chairman, MTNN board, said, "Here and now, with the launch of this Momo Agent network, both worlds come even closer together in a hybrid model designed to expand access to financial services Nationwide. Empowered by the Central Bank of Nigeria and the Nigerian Communications Commission, and facilitated by partners in the banking sector, this extensive network of agents will immediately begin providing safe and accessible money transfer services to underbanked and unbanked people across Nigeria. This is of particular importance in places where dedicated physical facilities was not viable or available.
"The state of play has changed. This is the future. Momo Agents, will be employing the power of technology and digital disruption to add value and cater to the present and future needs of the populace. Experts state that a country's sustainable development is inextricably linked with its ability to empower people at the bottom of the pyramid. One central way to do this is by ensuring that they are financially included and can participate fully in the economy as contributors and beneficiaries.
"As it currently stands, 36 million adults, who make up 36.8 percent of the Nigerian adult population are financially excluded, and therefore lack access to value-added services such as savings, insurance, pensions and access to government transfers. Our country is at a critical point in its development trajectory and we need everyone on board."
Also commenting, Ferdi Moolman, CEO of MTN Nigeria, said, "I am excited by the possibilities. We are fortunate to be part of the telecoms industry which underpins the digital economy and is critical to inclusive development and the future economic growth of this great nation. The launch of the YDFS MoMo Agent is especially significant to us. It further demonstrates our commitment to remain focused on enhancing Nigerian's access to financial services, and in so doing, connect them to what is most important to them."