Say GDP benefits as money velocity rises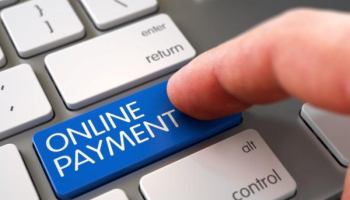 By Omobayo Azeez
Following disclosure that electronic payment transaction hit N10.3 trillion in January 2020, experts have commended growing e-payment adoption in Nigeria even as they cautioned against obstacles.
They hinted that growing adoption calls for intensified education and orientation of users, deployment of more infrastructures, improvement of service quality, and building of trust among parties.
The Nigerian Interbank Settlement System (NiBSS) has just released data for e-payment activities in the country in January this year which it put at N10.3 trillion.
The January figure represents a 29 per cent increase in transaction value compared to N8.41 trillion recorded in January 2019 but a marginal decline of 4.1 per cent from N10.74 trillion e-payment deals facilitated by banks in December, 2019.
According to NiBSS's latest e-payment report, volume of deals in the month under review also rose to 160.18 million, showing 58 per cent increase from 2019's figure of 101.38 million transactions and 27 per cent higher than 126.57 million deals recorded in December last year.
The aggregate electronic payments figure is a summation of transactions carried out on Point of Sale (PoS), terminals, mobile inter-bank transfers, NIBSS' Instant Payments (NIP), electronic bill payment and Central Pay across the country.
According to the latest statistics, NIP topped the chart of electronic payment in the months just as in previous month as Nigerian banks facilitated deals worth N10.3 trillion in January this year, representing 27 per cent growth from N8.11tn in the corresponding period of 2019.
According to the record, at least, Nigerian executed payment transaction via the channel in no fewer than 111.35 million times in January this year, as against 72.29 million in January 2019.
The latest data show that the value of PoS transactions stood at N313.427 billion in January, recording a 41 per cent increase against N222.92 billion recorded in the corresponding period in 2019.
PoS transaction volume in the month also rose to 41.32 million in January 2020, appreciating by 47 per cent compared with 28.16 million in the same period in 2019.
Inter-bank transfers made in Nigeria in the month under review amounted to N133.22 billion, posting a 397 per cent growth from N26.83 billion in the comparative month of 2019.
 NiBSS further shows that the volume of mobile inter-bank transfers also climbed by 914 per cent to 7.35 million in January 2020, from 0.723 million in January 2019.
According to the NIBSS, electronic bill payments worth N92.76 billion were carried out by banks in January, representing 86 per cent growth from N49.76 billion in the same period in 2019.
The volume of electronic bills, according to the data, however indicated a decline of transaction as 122,685 bills were paid in January, 2020 as against 134,656 in January 2019, representing nine per cent reduction in volume.
Central Pay, an application that allows customers to make payment to e-commerce businesses, recorded transactions valued at N471.93 billion in January.
This was 20 per cent reduction in payments made by customers in January 2019, which was N591.35 milliom.
The volume of central pay deals also declined by 23 per cent from 67,718 in January 2019 to 52,241 in January 2020.
Commenting on the latest figures, Yele Okeremi, founder and chief executive officer, Precise Financial Systems Limited (PFS), said the growth can be ascribed to good technology and smart indigenous payment solutions that the country had witnessed over the year.
He further told business A.M that despite the issues of electronic fraud, the level of trust in rising and institutions are finding ways to contain the security issue.
He said, "The issue of cyber security will always instigate fear because if there is attack, the system will break down. But luckily, I will say that we have been proactive enough to protect ourselves against such attacks and we also expect that the financial service providers also understand the principle of contingency planning that such that if any breach happens, they know how to quickly recover."
Okeremi further stated that, with the rising usage of electronic channels to settle payment, the economy has been gaining tremendously.
"When you introduce electronic payment, it increases the velocity of money. What that means is that money can turn around very quickly and just by increasing the velocity of money, it has a positive impact on the GDP growth and the reason for this is simple to understand.
"Before somebody will release goods some of the times, he wants to see the money. With e-payment, the money can be sent faster and the goods can be released without delay. In this way, cycles of economic activities can continue without delay as goods can be deployed for productivity, faster," he said.
So, I can tell you point blank that electronic payment, clearly, has contributed significantly to the GDP growth.
In a similar remark, Nkemdilim Begho, chief executive officer, Future Software Resources Limited, recently said at an event in Lagos, that digital literacy to ensure financial technology adoption, especially at the bottom of the pyramid, should be intensified.
Begho noted that super agents that had been deployed across the country were increasing Nigerian's access to financial services.
Dayo Odulate, the head of innovation at Enhancing Financial Innovation and Access, said the need to drive financial inclusion through financial literacy.
She identified communication as an important tool that financial stakeholders could leverage to deepen financial inclusion, specifically for the people in rural areas as many of them were falling back into informal financial services.
Meanwhile, check by business A.M showed that there has been improvement in the electronic payment platform efficiency in Nigeria.
Specifically, it was gathered that between February 22 and 28, 2020, the average e-payment platform efficiency rate was 99.19 per cent as against 0.81 per cent failure rate.