By Sade Williams
IN A MOVE AIMED at increasing capacity to take care of growing cargo volumes, West Africa's foremost ground handler, nahco aviance, has expanded the size of its export warehouse.
The new facility, comprising three sections; Annex Extension, the Canopy Area and the Ramp Area, comes on the heels of expanding airfreight volume in the country. The Annex extension has a dimension of 270 square metres; the Canopy area 352 square metres and the Ramp area 55 square metres.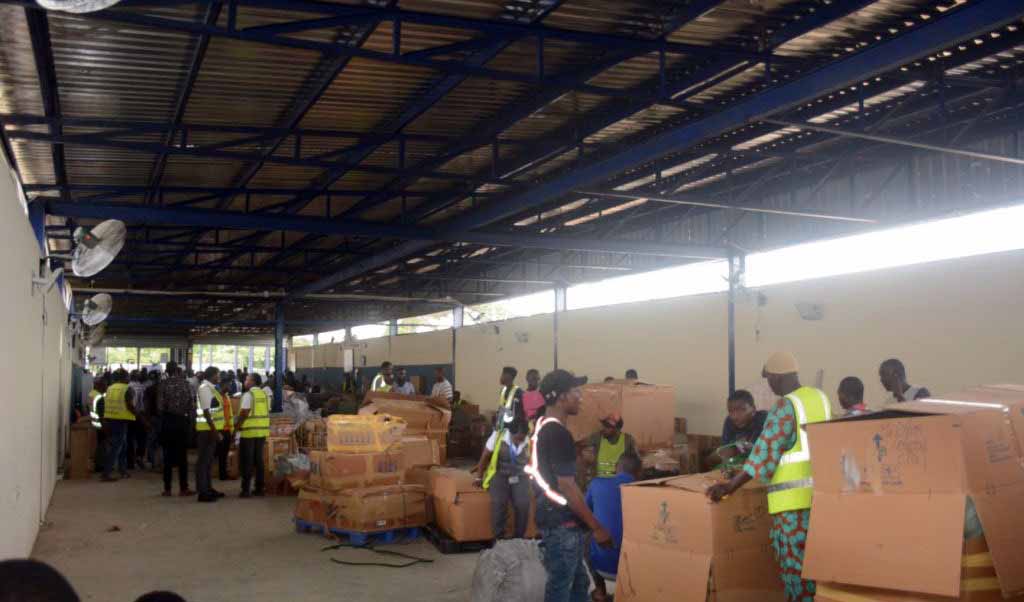 The facility provides adequate space for packaging rising cargo exports by clients who have demonstrated preference for nahco as their handling partner of choice.
Published reports showed that export tonnage for Q1, 2019 stood at 3,679,283. This is 950,308 more than the Q1, 2018 figure of 2,728,975 square metres. This trend is widely expected to continue.
Nahco handles more than 65 percent of export cargo in the country. The company is the favoured choice of leading airlines like British Airways, Delta, Emirates, Ethiopian and Turkish Airlines.
Commenting on the new facility, Olatokunbo Fagbemi, the group managing director/CEO of Nahco Aviance, said the company will continually upgrade its facilities and modernize its operations as a matter of policy.
"We are constantly improving and innovating and we are happy our clients are delighted about what we are doing. The new nahco aviance is one that plays by the rules and ensures that all its processes meet international standards. We will continue to delight our clients in many more ways and guarantee them great satisfaction."
According to her, NAHCO is doing all it can to support the Federal Government in its export drive and would support all exporters, both big and small, in order to help achieve this.
NAHCO's ultra–modern warehouse, the first of its kind in the West Africa sub-region, was commissioned in 2012 as part of efforts by the company to offer excellent cargo services to mobilizaits clients.
Only recently, the company received an award for consistent payment of dividends. The award, one of several for the company, was in recognition of the company's persistence in rewarding its shareholders who have put their faith in NAHCO.
The award organisers, Third Observers Nigeria Limited, commended NAHCO Plc for 10 years of unbroken dividend payments as a listed company on the Nigeria Stock Exchange pointing out that NAHCO remains the shining light of Nigeria's privatization programme.