Technology
Nigeria podcast titles hit 2.9m as Spotify makes inroad into market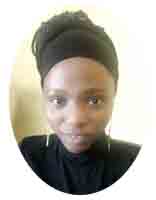 She is a passionate writer whose flair for journalism earned her awards as a campus journalist. Driven by hunger for success, she strives to make the world a better place with insightful, analytical and informative piece around insurance, technology and other sections.
August 12, 2021871 views0 comments
'I said what I said', 'Articulate One', most popular on streaming app
In Africa, podcast consumption is fast becoming a growing trend in many countries, including Nigeria, as podcast format shows significant growth alongside audio content which allows the listener to multitask.
Data on Spotify shows Nigeria has over 2.9 million podcast titles available to Spotify listeners in the country, though listening to a mixture of local and foreign podcasts.
The Spotify data show that the podcasts, 'I said what I said' and 'Articulate One' are the most popular podcasts on the streaming app in Nigeria, with other local podcasts, such as 'Apostle Joshua Suleman' and 'So Nigerian' among the 10 most streamed podcasts on Spotify in Nigeria.
This growth in podcast consumption followed the launch of Spotify in Nigeria, causing an unbridled access to the app that has become the one-stop shop for music and podcasts as the sheer experience of streaming music and listening to a podcast on the same platform has become one of the many impressive features of the Spotify app that attracts users.
Commenting on the growth witnessed on the platform, Jola Ayeye, a co-host of the 'I Said What I Said' programme, said the growth is commendable but the cost of media data needs to be cut to allow more people subscribe, whilst also pointing out that social media has been helpful in jerking the figure.
"The market for content continues to grow in leaps and bounds. Visual and audio content is increasing around the world and Nigeria isn't being left behind. More streaming platforms are coming into the market and providing really affordable deals, but one thing I think is super important is the ever reducing cost of mobile data.
"The most important thing is accessibility. Social media platforms also help because they boost podcasts that don't have the same marketing and branding budgets for billboards or radio ads. Podcasts cater to more niche interests and can go to places or realms that mainstream entertainment may not be able to," Ayeye said.
From millennial experience to comedy, inspirational talks, lifestyle to religion, the preferred topics and themes of Nigerian podcast listeners have extensively focused on religious, inspirational and motivational talk podcasts.