Commodities
Nigeria resumes export of hibiscus flower to Mexico, targets over $35m revenue
November 8, 2018796 views0 comments
The Nigeria Agricultural Quarantine Service (NAQS) is set to surpass the $35 million revenue generated in 2017 from the export of hibiscus flower to Mexico.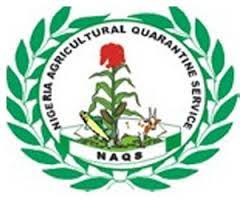 Vincent Isegbe, the coordinating director on Tuesday said the country exported 1,983 containers of hibiscus to Mexico alone in nine months of that year in a monitored report, noting that the export was suspended following the detection of storage pest in some consignments from Nigeria.
He said the matter has now been resolved in collaboration with stakeholders across the value chains and "that is why we are resuming the export of the plant again."
He pointed out that Mexico is the largest importer of Nigerian hibiscus.
 "Nigeria is ready to resume export of the plant to Mexico. In a couple of weeks, we will resume shipments. Our farmers are eager and the fields are near ready. The harvest season of hibiscus will start any moment from now. And the good news is that Nigeria has a vast growing belt, with harvest available all year round.
We need to take advantage of this opportunity to earn foreign exchange for the country and support the present administration's diversification of the economy," he said.
Isegbe, however, called on farmers to show more commitment to growing the plant in order to increase their income.
It is a genus of flowering plants that can be sourced in some states such as Jigawa, Kano, Katsina, Gombe, Bauchi and Borno. Locally, the price ranges between N7,000 to N10,000  per 25kg.