Markets
Nigeria, S/Africa top as M&A transactions in SSA reach $78.3bn, 584 deals in Q3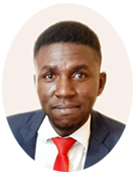 A graduate of Economics and Statistics from the University of Benin. An experienced researcher and business writer in the print and digital media industry, having worked as a Research Analyst at Nairametrics, Voidant Broadcasting Ltd, Entrepreneurs.ng, and currently a Market and Finance Writer at Business a.m. For stories, press releases, exclusive events, call +2347052803696 or send a mail to abuedec@gmail.com.
October 19, 20211K views0 comments
Growth bolstered by $44.1bn share swap by Naspers/Prosus

SSA investment bankers rake in $387.5m in investment banking fees in 9M 2021

Nigeria's $4bn bond issuance drove positivity in $37.2bn debt issuance across SSA in 9 months
Total value of mergers and acquisitions (M&As) transactions in the nine months to September 2021 involving any sub-Saharan African company reached $78.3 billion, a figure that was boosted by the $44.1 billion share swap of Naspers/Porus in May, a report by Refinitiv Deals Intelligence on investment banking performance in sub-Saharan Africa has revealed.
The nine months' performance figure was  more than four-times the value recorded during the same period in Covid-19 stricken 2020.
The report which highlighted the estimated investment banking fees, volumes, and league tables across M&A transactions, equity capital markets, and debt capital markets, also examined deal flows, top deals, most active nations, and most active sectors for the first three quarters of 2021.
The number of mergers and acquisitions reportedly rose by four percent from last year to a three-year high of 584, and the value of M&A transactions involving a sub-Saharan African target reached $61.8 billion during the nine months review period, again lifted by the share swap, to an all-time record first nine-month total. The number of deals increased eight percent over last year.
According to the Refinitiv report, inbound deals, involving an acquiror outside of sub-Saharan Africa, increased 86 percent to $9.6 billion with Nigeria topping the table at $4.2 billion, with South Africa in second place with $3.4 billion.
On the other hand, sub-Saharan African outbound M&A more than doubled by 122 percent to $11.5 billion; and this was led by South Africa with $8.8 billion, followed by Mauritius with $2 billion. With advisory work on deals worth a combined $52.1 billion, Morgan Stanley held the top spot in the financial advisor ranking for deals with any sub-Saharan African involvement during the first nine months of 2021.
Investment banking fees
The Refinitiv report further revealed that there was an estimated $387.5 million worth of investment banking fees, a 15 percent year on year increase from the 2020 levels, generated in sub-Saharan Africa during the first nine months of 2021. Similarly, 23 percent of the total value was paid by the financial sector, government and agencies (21 percent), while technology reported 13 percent; energy and power and consumer goods sectors accounted for 10 percent apiece, of the total values as the remaining 23 percent came from other industries.
Elsewhere, the debt capital markets underwriting fees improved 148 percent year on year to $117.8 million, fees from equity capital markets underwriting, M&A advisory and syndicated lending all declined from the first nine months of 2020.
On the flip side, however, equity capital market fees declined 17 percent to $50.7 million, while syndicated lending fees declined four percent to $148.2 million.
Furthermore, advisory fees earned in the sub-Saharan African region from completed M&A transactions reached $70.8 million, down three percent from last year to the lowest first nine-month total since 2013.
However, it is interesting to note that 58 percent of all sub-Saharan African fees generated during the review period came from South Africa; followed by eight percent each from Nigeria and Mauritius, with Standard Chartered earning the most investment banking fees in the region during the first nine months of 2021 by taking a total of $33.1 million or 8.5 percent share of the total fee pool. Trailing Standard Chartered on the fee league table was Goldman Sachs with $100,000 less of $33 million, accounting for 8.5 percent of the total pool, while Bofa Securities ($31.7 million), Standard Bank Group ($26.8 million) and Citi Bank Group ($22.8 million) all maintained fair shares from the fees,  respectively.
Equities capital market
Across the equities and debt capital markets during the period, Refinitiv posited in its report that sub-Saharan African equity and equity-related issuance reached $971.2 million during the third quarter of 2021, the highest quarterly total in more than two years. Even with the strong third quarter numbers, total proceeds raised during the first nine months of 2021 was down 42 percent from the 2020 figure of $1.2 billion, thus posting the lowest first nine-months' total since 2005.
Looking into the top deals, South Africa's Pepkor Holdings, Mauritius' Lighthouse Capital and retail pharmacy chain Dis-Chem Pharmacies in South Africa were among those in the region raising new equity funds from follow-on offerings during the third quarter. Though there have been no initial public offerings in the region so far during 2021 on the Johannesburg based stock exchange, Investec and Goldman Sachs share first place in the sub-Saharan African equity capital market underwriting league table during the first nine months of 2021.
Debt capital market
Meanwhile, the top deals from sub-Saharan African debt issuance totalled $37.2 billion during the first nine months of 2021, surging 149 percent from the value recorded during the same period in 2020 as the number of issues increased 33 percent over the same period.
However, the report highlighted that an estimated $15.2 billion worth of the bond proceeds were raised during the third quarter alone, with both Prosus and the Federal Government of Nigeria raising $4.0 billion, respectively during the period with the Republic of Ghana ($2.88 billion) and the African Development Bank (AfDB) also, raising $2.75 billion and $2.49 billion from the debt capital market at different time periods (5 months apart).
Nevertheless, government and agency issuance accounted for 55 percent of proceeds raised during the first nine months of 2021, whereas the financial sector accounted for 24 percent. Citibank took the top spot in the sub-Saharan African bond book runner ranking during the first nine months of 2021, with $6.0 billion of related proceeds, or a 16 percent market share and followed by Standard Chartered and JP Morgan with 11.5 percent and 11 percent shares of their total $4.3 billion and $4.08 billion proceeds.