Frontpage
Nigeria targets 30% renewables in its energy mix by 2030, signs 14 solar power purchase agreements
October 17, 20172.4K views0 comments
In a bid to diversify its energy sources and optimize other assets for power production, Nigeria is targeting 30 percent of its energy needs from renewables by 2030.
Babatunde Fashola, minister of works, power, and housing disclosed this in a keynote address at the Africa Today Summit in Abuja Tuesday.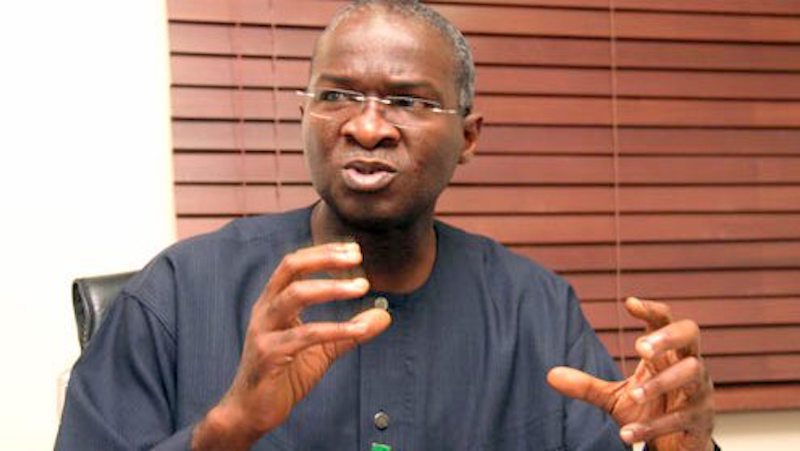 He said since the current component of grid power consists mainly of gas-fired power (85%) and hydropower (15%), there was the need to produce an energy mix that targets a 30 percent component of renewable energy out of the gross energy produced by 2030.
"Let me be clear and unequivocal by saying upfront that our commitment as a nation and government to pursue renewable and low carbon energy at low cost is clear, firm and unshaking. But this is not all. It is a commitment driven by necessity, contract, and policy," he said, adding that government has also matched its intent with actions such as signing 14 solar power purchase agreement (PPAs) with 14 developers with the potential to deliver over 1,000 MW of solar power.
"In addition to the necessity to diversify our energy sources from gas and provide some energy security, we are also driven to pursue renewable energy by contract," he said, adding that Nigeria is one of the early signatories to the Paris Climate Change Agreement, which signatories were committed to low carbon energy sources as a contribution to helping the global community protect the climate.
He explained that as at the take-off point of the current administration in May 2015, available power was 2,690 MW, a little above the 2,345 MW available on the 22nd of May 1999, with most of the power, until recently, from gas-fired turbines.
He noted that the current administration's power roadmap is to get incremental power since the country does not have enough and make that steady to satisfy consumers yearnings while aiming toward uninterrupted power through conservation, elimination of waste and use of technology.
"We are currently at the incremental power stage of our roadmap, and megawatts are useful to demarcate milestones by showing that we started at a base of 2,069 MW in May 2015, which has increased to 6,911 MW in September 2017," he pointed out.
He equally disclosed that his ministry is in advanced stages of procurement for six small hydro dams for private sector operation, which would be followed by faithful implementation of the projects to bring on stream their stock of renewable solar and hydropower.
"On the 22nd of May this year, the percentage of hydropower on the grid has gone up to 26% from 15% that it was in May 2015 and the gas-fired power has reduced proportion now respresents 74% of our energy mix from 85% in the same month in 2015, even though total power has increased."
He said the government was mindful of the fact that quick access to power will be easier to achieve by off-grid connections.
To this end, the government through the Nigerian Electricity Regulatory Commission (NERC) have issued mini grid Regulations to guide registration and licensing for small consumers and off-grid developers seeking to produce up to 100 kilowatts and over 100 kilowatts and up to 1 megawatts respectively.
Finally, he disclosed that the Buhari Administration has approved and started the implementation of Rural Electrification Strategy and Plan for Nigeria in 2017 and constituted the board and management of the Rural Electrification Agency early this year.
"Their mandate is to champion and drive rural electrification and penetration with the bias to use solar and mini-grids. This should have been done since 2006, one year after the Electric Power Reform Act was passed in 2005," he said